SMEs struggling to win G-Cloud contracts due to accreditation complexities
Despite government's aspiration to put half of all new IT spending through small IT suppliers, SMEs have received only 10% of the G-Cloud contracts
Despite the government's aspiration to put half of all new IT spending through small IT suppliers, small to medium-sized enterprises (SMEs) have only really received 10% of the awarded G-Cloud contracts so far because of security and accreditation obstacles, according to a group of SMEs.
A group of cloud SMEs called 10% Group claims that while the G-Cloud is starting to change the way the public sector buys commodity IT services, it still has a long way to go. The group's claim comes in response to a request from the Cabinet Office seeking input from SMEs and their experiences to date with the G-Cloud.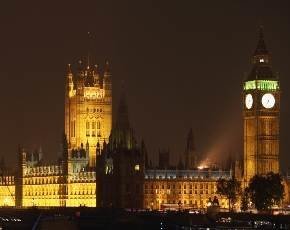 The 10% Group – which includes small IT suppliers such as Asidua, Automated Intelligence, Hao2, Digi2al, Magic Milestones and Shaping Cloud – said security and accreditation have been acting as serious blockers to SMEs gaining market share in public sector organisations' IT spend.
New entrants are being stalled by the Public Services Network (PSN) not yet delivering IL3-accredited connection services, and the G-Cloud accreditation processes are a moving target and are very labour-intensive, with nugatory parallel processes for PSN adding to the load, according to the group.
The government cloud programme is open to all qualifying companies and aims to get rid of all the barriers in traditional government procurement frameworks. Around 7,000 services are now available on the G-Cloud Store from more than 800 suppliers – 80% of which are SMEs.
But still, SMEs received just a tenth of G-Cloud contracts.
Government commits to SME cloud contracts
The government's latest aim to put 50% of all new IT spend through SMEs – double its 2010 target of 25% – was revealed in the Cabinet Office's latest report, published on 8 August. The target is designed to break the oligopoly of major systems integrators that dominate Whitehall IT.
For instance, as much as 80% of central government IT work was undertaken by just 18 large suppliers until recently, the National Audit Office's statistics showed.
More on G-Cloud
The government pledged that the majority of large IT supplier contracts dominating its £7bn a year IT spend will come to an end in 2014-15. "We have made sure that the barriers to entry that government put in the way of small businesses have been lifted," the report said.
Members of the newly formed 10% Group said they had been "impressed with the cultural and behavioural changes in getting the public sector behind the G-Cloud". They also said the G-Cloud programme's move from a project to a Government Digital Service (GDS) business will enable changes to be made to include more IT procurement from SMEs. G-Cloud moved across to GDS at the beginning of June to enable the public sector to buy IT services as commodities.
The 10% Group was convened by Kate Craig-Wood, IT entrepreneur and founder of Memset, in her capacity of representing all British cloud SMEs at the European Cloud Partnership (ECP) steering board. The group aims to provide feedback to the Cabinet Office on the G-Cloud and more generally on the UK and European approach to cloud.
"With the help of my team I am collating the views, issues, troubles and successes of these SMEs and feeding them back into Intellect, the Cabinet Office, G-Cloud programme and ECP," said Craig-Wood.
The Cabinet Office recently opened the fourth iteration of G-Cloud 4 (G4) to accept tenders. New cloud providers and existing G-Cloud suppliers can register their services in the next round of government IT procurement until 23 September.
Read more on Public Cloud Architecture