ITC Infotech warn firms to move on Windows migration
With the date of XP support getting ever closer another voice in the channel has called out to warn customers over delaying migration
As the deadline looms for Microsoft support for Windows XP to cease many businesses are still struggling to migrate to Windows 7 or 8 and are being warned not to delay plans for much longer.
XP support is set to cease on 8 April 8 2014 and the eight month time scale is a tough one under any circumstances but each organization faces its own challenges on top of that, including working practices such as BYOD bringing a complexity to migration and increasing already mounting concerns.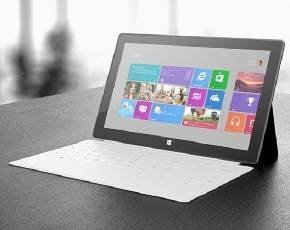 One services and solutions firm, ITC Infotech, asserts that businesses should take proactive steps as they migrate to future proof companies and enable flexible workforces to operate securely.
According to Forrester, more than two-thirds of North American and European information workers select their own devices, with nearly half using laptops that are not on the company-approved device list.
"We are encouraging and managing the IT estate for enterprises with multiple operating systems co-existing in the environment. Location and device from where resources are being accessed from, becomes incidental," said Hardeep Singh Garewal, president of ITC's European operations.
"All the governance and security measures are in place to allow users to securely access whatever controlled resources the enterprise provides through whichever device they like," Garewal continued. "This enables increased staff mobility, higher job satisfaction, and improvements in efficiency and productivity."
ITC Infotech warns that companies need to start the migration immediately or risk overshooting the deadline.
"Once the deadline date is overshot, it will lead to cost escalation of up to three times as much to continue to receive support for XP, and then after a short period, support will be cut off altogether," concludes Garewal. "It's therefore imperative that the transformation begins now and it would be relevant and appropriate to address the BYOD issue at the same time."