TCS and Computacenter most satisfying IT services firms in UK
Computacenter has come close to the top of IT services firms that are viewed by customers as delivering the best value in the UK
Research has revealed that 85% of UK businesses are satisfied with their IT services agreements and Tata Consultancy Services (TCS) and Computacenter come out top of the satisfaction league.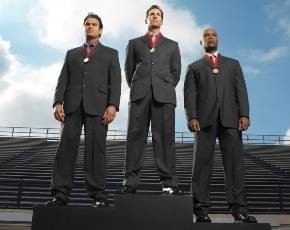 The research of 230 businesses and 700 UK IT outsourcing contracts worth £15bn carried out by Whitelane Research revealed that 12% of businesses were very satisfied with their services contracts, 40% were satisfied and 33% were somewhat satisfied.
One percent said they were very unsatisfied, 4% were unsatisfied and 10% were somewhat unsatisfied.TCS and Computacenter were the highest ranked in satisfaction terms, each with a 78% score.
The survey revealed that 37% of respondents plan to outsource more in the future, with the same number expecting IT outsourcing levels to remain the same. A total of 13% said they will insource or outsource less.
Cost is the main driver for outsourcing with 70% citing it as a main driver. Other reasons to outsource were the ability to focus on core business while IT is taken care if, improvements in service quality and access to resources, which were cited by half of respondents.
The survey also revealed that about half of the businesses surveyed renegotiated contracts with suppliers last year and 80% of these said they achieved cost reductions and better terms and conditions.
Read more on Managed IT Services