Ex-KCOM boss Renucci returns to channel in VoxGen role
Customer experience management specialist hires former KCOM boss Paul Renucci as CEO to bulk up its channel proposition
Interactive voice response and automation solutions vendor VoxGen has appointed former KCOM boss Paul Renucci as its new CEO, with a brief to grow the firm's service offering and partner network.
Renucci, who stepped down from KCOM at the end of 2010 after being credited with transforming the management and operations of the comms company, and founding its managed services operation, has spent the past couple of years helming investment management and corporate advisory consultancy Abrugo.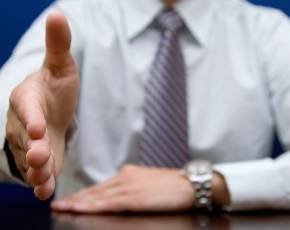 He replaces VoxGen founder Simon Loopuit, who is remaining on board in a business development role.
Renucci's history also includes stints at Damovo UK and Nortel Networks, where he rose to the position of EMEA enterprise president.
Renucci's new role at VoxGen will see him take charge of the formation of a channel-first model that the firm hopes to make central to its growth ambitions. He has already recruited former Avaya VAR sales manager Lynda Colman as channel sales director, to look after reseller recruitment and enablement.
According to VoxGen's blurb, the company specialises in integrated, multichannel self-service, enhancing customer experience by enabling people to self-serve quickly, easily and through the channel of their choice which, in turn, helps brands to build long lasting, profitable relationships.
Current customers include the Shop Direct Group, Allstate Insurance and Centrica.
Commenting on his new role, Renucci said: "Having spent the last decade focused on customer experience technologies, it's clear to me that the industry has reached a tipping point. The highest standards of service and compliance are more important than ever in this economic climate, and organisations know they can't afford to ignore customer experience strategies any longer.
"This all points to a rapidly changing marketplace, where the right technology innovation coupled with a customer-centric vision can make a real difference."
Loopuit added: "Loopuit adds: "When we started evangelising about customer experience back in 2000, customer calls were perceived as an occupational hazard, customer service was the department for complaints and customer convenience was an imposition. Customer experience is now centre stage and VoxGen has the wind in its sails, but the transformation is only just beginning."
Read more on Unified Communications (UC) Services