Microsoft realigns partner cloud training, competencies
At its Worldwide Partner Conference (WPC) in Houston Texas, Microsoft has shared details of how it will change training and competencies to help partners make the most of the cloud
At Microsoft's Worldwide Partner Conference (WPC) in Houston Texas, the vendor has revealed details of a series of incoming tweaks to its channel cloud strategy, including changes to competency and training requirements.
As reported yesterday, Microsoft has already called on its partner network to rally to its Azure banner, promising a "cloud first" approach to "all we do, from our partner programmes to our engineering principles to our product innovations," according to Microsoft general manager Steven Martin.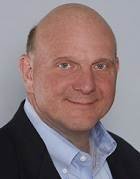 Addressing Microsoft's assembled channel, CEO Steve Ballmer agreed that the cloud is the future of innovation and said Microsoft also saw it as the biggest growth opportunity for channel partners.
To better enable partners to grab a share of the cloud opportunity and support Microsoft's "cloud on your terms" strategy, referring to customer options for solution delivery – for example, on premises, public or hybrid - the company today announced a number of changes to the Microsoft Partner Network (MPN) programmes.
The most notable change is that cloud programmes will be fully integrated into the MPN competencies and the Microsoft Action Pack Subscription (MAPS) beginning in January 2014. MAPS provides Microsoft partners with access to software licences, technical communities, training and marketing tools.
As Microsoft changes its message, partners must do the same, developing the requisite expertise to meet the needs of customers and compete in the marketplace.
The impact of today's announcement for partners is that they'll see a new cloud track in applicable competencies; updated requirements for partners who qualify through the standard track; and the retirement, on 30 June 2014, of the Cloud Essentials, Cloud Accelerate, Cloud Deployment and Windows Azure Circle programs.
Current Microsoft cloud partners will be migrated to a new version of MAPS that's set to launch in January 2014 or to a relevant Microsoft competency, according to the company. At that time, only Cloud Deployment partners who have met gold- or silver-level cloud track requirements in the Messaging, Devices and Deployment, Collaboration and Content, Communications, or Project and Portfolio Management competencies will be able to maintain their status.
Microsoft will integrate Windows Azure scenarios into the Application Development, Data Platform, Data Analytics and Datacentre competencies. And a cloud track for Azure will be created for each of these competencies, giving partners access to Azure-specific benefits, according to the company.
The new and improved version of MAPS will feature one universal subscription with resources and benefits for partners that emphasize Microsoft cloud services and serve SMB customers. It will also offer six resource centres for Microsoft cloud partners to access.
Microsoft is also making changes in its competency portfolio. Two key changes are the addition of a new Datacentre competency and the retirement of the Mobility competency.
In January 2014, the Management and Virtualisation, Server Platform, and Identity and Access competencies will be merged into the new Datacentre competency. At the silver level, the competency will cover foundational on-premises and cloud infrastructure scenarios. Gold-level partners will have additional, advanced on-premises and cloud infrastructure scenarios.
Also in January, the Mobility competency will be retired, and two existing competencies - Devices and Deployment and Application Development - will gain mobility tracks to help partners offer holistic unified solutions across phone, tablet and PC. Mobile device management scenarios will be added to the Devices and Deployment competency, and mobile application scenarios will be added to the Application Development competency.
The company said that Microsoft partners need to check the MPN for other competency changes that will become effective in January as the company realigns its partner training requirements to its cloud strategy roadmap.
---
A version of this story originally appeared on SearchITchannel.com
Read more on Infrastructure-as-a-Service (IaaS)