Microsoft settles thousands of piracy cases
Microsoft has revealed it has settled in excess of 3,000 copyright infringement cases in its last fiscal year
In its ongoing fight against software piracy Microsoft has settled 3,265 cases globally largely as a result of tips it received from consumers reporting counterfeit products.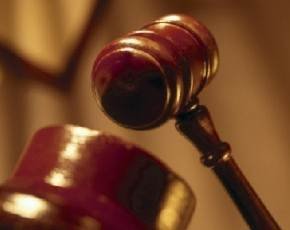 The software giant revealed the large volume of copyright infringement cases it had settled in its last fiscal year, ending 30 June, against a backdrop of ongoing efforts by the industry as a whole to reduce the volume of illegal products out in the market.
The majority of the cases were outside the US, which saw 35 settlements, with the remaining 3,230 coming internationally from 42 countries.
Although it is a member of organisations like the Business Software Alliance (BSA), which works hard to stop the illegal use of unlicensed software, Microsoft has always had its own anti-piracy teams working globally to counter the growth in pirated software.
"Software counterfeiting negatively impacts local and global economic growth, stifles innovation, and puts consumers and businesses at risk," said David Finn, associate general counsel in the Microsoft Cybercrime Center.
The vendor revealed that since 2005 it had had reports of counterfeit software from 450,000 customers worried that the products they had paid for were riddled with viruses and did not work.
One of the cases it settled included with the Ningbo Beyond Group in China, which had been infringing Windows, Office, Server and Visual Studio software, which the vendor hopes will act as an example to other Chinese firms.
"We look forward to the Ningbo Beyond Group also resolving important claims filed this January by the California attorney general in a manner that ensures future compliance with California law and sets a positive example for Chinese companies doing business in California," said Finn.
Picture credit: Hemera Technologies