HP to simplify VAR compensation, accreditations
Changes to PartnerOne programme intended to help resellers grow faster and strengthen the potential for differentiation in the market
HP has unveiled a number of enhancements to its PartnerOne programme, chief among them being a simplified compensation model, new membership levels and massive cuts to the number of certifications offered to the channel.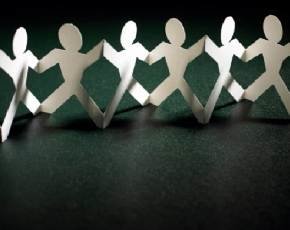 The revised programme, HP said, will offer resellers more predictable levels of partner compensation across its Enterprise, Software and PPS groups.
To accomplish this, HP says it will focus the PartnerOne compensation model by aligning core compensation to membership status; growth in new business sales opportunities; and more targeted product and services incentives.
This expands on changes made back in May when HP canned gates and caps, allowing partners to earn rebates on their first sale, and builds on a number of announcements made at its Las Vegas partner conference in February 2013.
Meanwhile, the vendor will also introduce new membership levels: Platinum, Gold, Silver and Business Partner, with the new tiers designed to help partners stand out a little more easily.
Finally, and again building on announcements first made in February, HP will streamline its certification process, removing redundant badges from its scheme. In the case of its Enterprise Group, this move will see the number of technical accreditations fall by half, from 44 to 22.
HP's newly-appointed EVP of strategic growth initiatives Todd Bradley said: "Partner success is the foundation of HP's relationship with the channel community, and our programs must evolve to help partners better serve our mutual customers.
"HP PartnerOne continues to lead the industry by offering partners predictability, simplicity and profitability to allow more partners to increase revenue, earn greater rewards and grow their business with HP," he added.
---
Image credit: Creatas