Toughshield makes new appointments
Smartphone device provider Toughshield has appointmented two key senior managers in new roles
Smartphone device provider Toughshield has appointmented two key senior managers in new roles designed to help the company on its way to leading provision of ruggedised smartphones to the enterprise market.
Merrick Edwards is appointed as business development director and Andy Lee becomes channel account manager. Welcoming the appointments, Stig Hansen, Toughshield commercial director said: "Merrick and Andy bring a wealth of experience and understanding of this market. I am delighted they have joined us at this exciting stage of our development."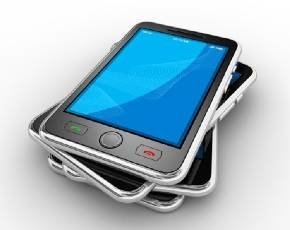 Edwards - who has more than 15 years channel experience - joins from Isotrak where he was channel sales manager, having previously held a number of senior international sales positions in the rugged mobility sector, including Honeywell Scanning & Mobility and Intermec.
"Having worked for a number of key hardware manufacturers in the auto-ID sector I've seen this market change in line with the rapid adoption of mobile devices within enterprise," said Edwards. "It was immediately apparent that Toughshield was very well placed to capitalise on the growing need for ruggedised PDAs."
There is a great opportunity to bring a range of devices to market that address enterprise business needs with features more commonly associated with consumer devices in a rugged product that can stand up to the rigours of demanding business environments," continued Edwards.
"I look forward to building a sales team who understand both enterprise and consumer mobile markets and who can use this knowledge and experience to offer something different to the enterprise market."
Andy Lee joins from Unitech Europe where he was territory manager, UK and Ireland, having previously held a number of roles with Socket Mobile, Blackroc Distribution and Intermec. He has more than 20 years experience in the channel.
"Having spent 20 years in the auto-ID industry, I have seen a lot of changes both in technology and in the partner community. One thing remains constant - the need to stay ahead of the competition whilst recognising the changing needs of customers," commented Lee.