Newcomer Zayo warns over cloud competition as it woos MSPs
Infrastructure provider Zayo believes an old-school approach to infrastructure sales in the face of growing cloud demands will win channel hearts and minds as it seeks to build out a UK MSP community
The growth in cloud and managed services is changing the way in which large network owners supply capacity to their partners, spelling opportunity for those with a more traditional way of doing things, according to UK market newcomer Zayo.
The Colorado-based firm got its start in 2006 and has grown through a combination of organic and inorganic growth in its home market, making 21 acquisitions along the way.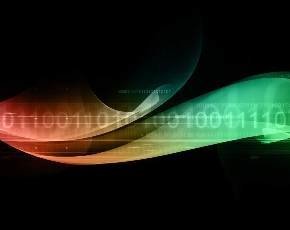 Its multi-billion dollar purchase of local outfit AboveNet last year brought it to Europe for the first time, and back in March it appointed Alastair Kane as its new VP of Europe.
Kane, who has spent time with firms such as BT, Level 3 and most recently 2e2, explained that the growth in network demands caused by growth in mobility, apps, big data and the general move to cloud meant many traditional network infrastructure sales outfits were evolving towards business models that put them in danger of pushing the channel out of some deals.
"A lot of people who sold fibre have large and burgeoning enterprise businesses and customers want them to move into managed services – their view now is that the network becomes a strategic asset where they don't want to sell it to potential competitors," he explained.
"We see apps and services driving an aggressive need for fibre coupled with fewer large organisations and owners who want to sell it and we believe that's a great opportunity for us," he added.
Zayo's tight focus on dark fibre, wavelength services, Ethernet services, IP services and colocation means that it could potentially become a more reliable partner for MSPs concerned about competition from large network owners.
A recent MicroScope study on cloud computing revealed that three quarters of resellers were worried that vendors would indeed come into conflict with their partners over the temptation to deliver services directly to users.
"We are significantly increasing our wholesale team headcount and looking at what partners to work with in the wholesale space," Kane continued.
"We are very interested in working with people who provide those [managed] services and need fibre-based infrastructure to do it, whether they are an integrator or MSP or whatever," he concluded.
Read more on Network Infrastructure Solutions and Services