Dell profits slide as ownership battle rages on
The future ownership of Dell might be uncertain but in the present the firm continues to struggle as the bleak PC market takes it toll on its numbers
The focus in the boardroom might be on the takeover battle between Michael Dell and Carl Icahn but the business both are fighting to take control of has reported a 79% slide in profits.
Net income was not the only column on the balance sheet that had a red mark with revenue also dropping by 2% for the first fiscal quarter.
The decline of the PC market continued to take its toll on the numbers with the end user computing unit reporting a 9% decrease in revenue with the desktop and thin client revenues dropping by 2%. There were also problems in the software division with revenues of $295m resulting in an operating loss.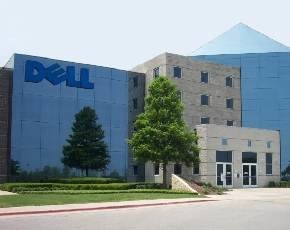 The enterprise solutions group and the services operation both saw increases in revenue with Dell's networking efforts delivering a 24% increase.
The battle for the future of Dell continues to rumble on but the latest numbers should help Michael Dell who has argued that the business needs to be taken back into private hands so it can make the transition to a more services led business outside of the glare of the stock market.
Brian Gladden, Dell chief financial officer, picked out the performance of the enterprise solutions business as one of the highlights of the quarter.
"We made progress in building our enterprise solutions capabilities in the first quarter and are confident in our strategy to be the leading provider of end-to-end scalable solutions," he said.
"In addition, we have taken actions to improve our competitive position in key areas of the business, especially in end-user computing, and it has affected profitability. We'll also continue to make important investments to support our strategy and drive long-term profitability," he added.
As a result of the ongoing plans to take the company private Dell did not provide any outlook for what it expects the second quarter and the rest of the fiscal year to hold in store.