MicroScope's top stories, week ending 26 April 2013
Our regular look back at the biggest IT channel news stories from the past seven days, as selected by MicroScope readers
Computerlinks' Dubai subsidiary has been handed a fine of $2.8m (£1.8m) after being caught shipping Blue Coat hardware into Syria, according to Reuters.
The United States Department of Commerce took action against the firm, Computerlinks FZCO, after learning that $1.4m worth of Blue Coat devices were shipped to the Syrian government in three separate transactions in late 2010 and early 2011, in breach of American sanctions placed on the Assad regime in Damascus.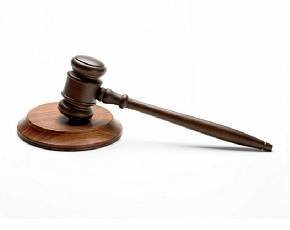 A settlement agreement signed on 24 April by Computerlinks founder and CEO Stephan Link, acknowledged that Blue Coat was falsely informed that the products were being shipped to Iraq and Afghanistan when in fact they were destined for the Syrian state telecoms company.
The agreement also alleged that senior figures at Computerlinks FZCO were aware of the illegal transactions and provided customer support to the Syrian Telecommunications Establishment, which has been instrumental in cracking down on free and unfettered internet use in the war-torn country.
MicroScope understands that under the terms of the agreement Computerlinks has neither admitted nor denied the allegations in the settlement.
Value-added distie Cloud Distribution is to take on Enterasys' OneFabric security solutions as part of its push to add more next-generation networking and security vendors to its portfolio.
The deal also sees the creation of a new security specialist accreditation within Enterasys' partner programme
Since hiring networking vet Adam Davison with a brief to sniff out new and emerging vendors, Cloud Distribution has already signed storage software specialist Talon and datacentric information security solutions provider Watchful Software.
The addition of Enterasys, which is more popularly known for its wireless products, will help Cloud Distribution resellers address customers struggling with mobility concerns, the company said.
The deal, which sees Cloud Distribution take on Enterasys' mobile IAM BYOD security solution as well as its NAC and SIEM tools, also sees a new security specialist category added to Enterasys' Advantage Partner Programme, which will be managed exclusively by the distie.
Microsoft has conceded that it needs to get its act together around Windows 8 and quickly, after taking fire from both analysts and customers over its new operating system.
Its Windows Division may have booked a strong 23% increase in sales to $5.7bn during Q3 to 31 March, but when adjusted to account for deferred revenue of $1.1bn – relating to a Windows upgrade offer – its sales were pretty much flat.
On a conference call with financial analysts, CFO Peter Klein said: "The transition [to Windows 8] is complicated, given the size of our hardware and software ecosystem. We still have an immense amount of work to do."
Stuart Fenton is leaving Insight Enterprises after resigning from his position as president of the firm's EMEA operations ending an 11 year association with the company as he heads off to seek other opportunities.
The search for a replacement for Fenton has started but he will stay at the firm until the end of the year and potentially until 31 March 2014 to help with the transition as his replacement is brought on board, but Insight stated that it aims to have a successor in place by the end of this year.
Context has identified a more than fourfold increase in tablet shipments through distribution in the UK market during the first quarter, as buyers continue to steer well clear of PCs.
The new operating strategy put in place at Computacenter has continued to bear fruit through the first three months of the year, with improvements at its UK business putting a shine on otherwise uninspiring interim results.
Cisco has handed Ingram Micro its high-level Cisco Collaboration Accreditation (CCA), giving the distie added oomph in unified comms and reflecting the investment it has made in its Cisco team.
Avnet CEO Rick Hamada has said the distributor will target annualised cost reductions of $40m in the next three months, after its third quarter sales came in flat at $6.29bn.
Rambo might have helped released trapped US military personnel on the silver screen but Billy MacInnes thinks he would struggle to liberate American IT cash stuck overseas.
IBM has vowed to take action after missing both profit and revenue targets in its first quarter making it an uncomfortable anniversary of her first year in charge for CEO, chairman and president Ginni Rommety.
Phoenix IT Group is throwing open the doors of its new business continuity centre in Hamilton near Glasgow next week to show off its newly-extended and improved business continuity facility.
Read more on Network Infrastructure Solutions and Services