UK only bright spot for Computacenter in Q1
Brit biz is Computacenter's top performer in first three months of the year, but problems in Germany and France mean 2013 is set to be another tough one
The new operating strategy put in place at Computacenter has continued to bear fruit through the first three months of the year, with improvements at its UK business putting a shine on otherwise uninspiring interim results.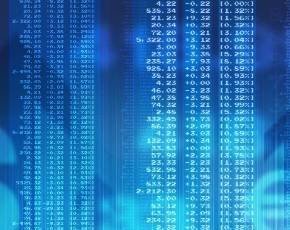 Overall, sales for the first quarter as reported were flat at £659.4m, compared to £659.1m this time last year, and down 3% in constant currency. Computacenter revealed 7% growth – 4% in constant currency – in group services were offset by declines of 3% – 6% constant – in in supply chain sales.
In the UK, sales grew 6% to £294.9m, with services growth at 11% and supply chain growth at 4%. Computacenter said that the comparator from 2012 for services growth would become more challenging from here on out, but its project pipeline was still in rude health, giving it confidence it can maintain some growth.
Computacenter's problem areas during Q1 were found on the Continent, with German sales declining by 7%, as problematic contracts and a lessened ability to secure new and profitable business exacted a heavy toll. However, the firm said it was confident that it would manage to turn around its operational and financial performance on three particularly challenging customers.
Meanwhile, across the border in France sales grew by 2%, but a challenging economic environment resulted in a distinct lack of professional services projects, and Computacenter said that it saw little prospect of any change in that regard during 2013.
Looking back on a mixed three months, Computacenter said that although its new group operating model, implemented in the UK and Germany back in January, was already reducing its potential exposure to risky contracts in the future, the anticipated difficulties in the French business and the lingering German problem meant it would make only "modest progress" this year against its 2012 showing.
"We have a great deal to be excited about, particularly the UK performance and the underlying growth in our managed services pipeline across the group which continues to deliver exciting new opportunities," the firm said in a statement.