Syscap highlights HMRC danger over late VAT payments
More businesses last year faced having HMRC seize assets as a punishment for not paying their VAT bills on time as the tax man starts leaning on tougher measures more often
HMRC has stepped up its determination to seize assets on those firms that fail to pay VAT with the number of firms running into problems with the tax man doubling over the last year.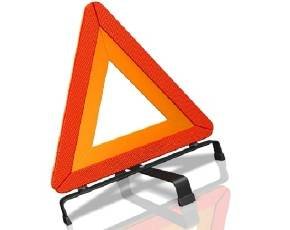 According to figures obtained by Syscap the HMRC used its powers to seize business assets 4,746 times to speed up the payment of VAT last year compared to 2,401 occasions the year before.
The risks of being caught out have increased with Syscap warning those that are not making payments on time that they face increased dangers of hvaing action taken against them by the HMRC.

"Small businesses need to be aware that HMRC is becoming more and more aggressive in claiming the VAT payments it is due from businesses," said Philip White, CEO of Syscap.
"Where it might have made some allowances in the past, it is now much less likely to relent in chasing the payments it demands. Businesses could previously find some respite in the 'Time To Pay' scheme, which could grant a short extension to a tax deadline. HMRC's use of that scheme has now dwindled significantly, which leaves a lot of businesses with very few options," he added.
White said that the pressure on SMEs continued to mount with cash flow more under pressure as credit sources from the banks had become harder for businesses to get hold of.
"Prior to the credit crunch, banks were offering more credit to SMEs, so businesses could fund their VAT bills through loans or overdrafts. Since then, however, capital adequacy rules have forced banks to rein in their lending, which has made it more difficult for SMEs to rely on bank funding alone," he added "As VAT bills are payable on invoiced work rather than receipts, many businesses will find themselves paying tax on work they haven't yet received payment for. These businesses are likely to have invested money up front in fulfilling contracts, putting further strain on available cash."