Micro-P elevates sales director Bryan to MD role
Micro-P has handed its sales director, Paul Bryan, the role of managing director, replacing Gerry O'Keefe
Micro P has today announced that former sales director Paul Bryan has been appointed as managing director as the distributor passes the £1bn turnover level.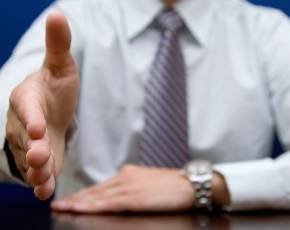 Bryan, who has over 22 years of experience in the industry, has served as sales director at the company for eight years.
"It gives me great personal pride in stepping up into this role as I have so much respect and admiration for the Micro-P team," commented Bryan. "We have achieved a great deal together and are well placed for an exciting future."
Bryan is replacing Gerry O'Keefe, managing director for the past four years, who is moving into a new role as the Micro-P Group Managing Director with MD's of Sharptext Ireland, Go Connect Benelux, Advent Data Leeds, and Arc Telecom Middle East reporting to him
"Paul becoming MD of Micro-P is a natural evolution given his status and influence in the business," said O'Keefe "Micro-P has enjoyed spectacular growth over recent years and we have very clear plans to continue this growth curve, both organically within Micro-P and via acquisition."
Reporting to Bryan will be Mike Buley, retail director; Mark Kahr, purchasing director; Simon Woodman, mobile director and Phil Brown, commercial director.
Last week the firm announced that Tekdata Distribution was being re-branded as Micro-P Security. Jason Hill, sales director of Tekdata, will continue to lead the team as director of MP Security.
O'Keefe concluded: "Paul's appointment is a key step in creating the structures that will support further growth."