Weak retail market hits K3 numbers
Difficult conditions in the retail market hit profits at the K3 Technology Group which focuses its efforts on gaining sales in that vertical market
A weak retail market and contracts being delayed hit K3 Business Technology Group's first half results although it expects investments it is currently making in the Microsoft AX solution will start paying off in the second half.
The retail specialist has been aligning itself with the AX Solution with the aim of being the main partner for Microsoft in that vertical and is forecasting more deals will close as a result of the Microsoft technology in the rest of 2013.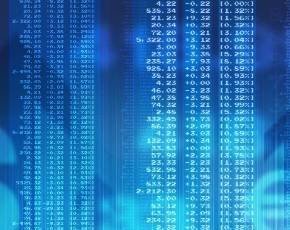 Revenue in the six months to December fell by 5% to £31.55m but recurring income was up slightly by 3% to £17.6m. Pre-tax profits tumbled from the same period last year falling to £2.51m from £6.23m.
K3 chairman Tom Milne put the blame for the profit drop on the market conditions. Life in the retail sector has been extremely difficult taking several large names out of the market at the end of last year like Comet with that pressure continuing with Jessops and HMV running into problems.
"Economic difficulties in the UK and European retail markets are leading to deals being deferred. Despite this background our other operations have been holding up well," he said.
"K3 is in the process of creating a major new global Retail solution built around Microsoft's latest AX technology. This development project is progressing well and we are encouraged by the growing pipeline of interest. Our aim is to be the 'go-to partner' for Microsoft AX in retail and this should be reflected in deal closures through 2013," he added.
"Developing intellectual property and global channels to market, together with managed services in the medium term, will help to drive K3's growth and is expected to yield significant returns in the future," Milne said.