Northamber chairman hits out at "tired" vendors
Northamber chairman David Phillips has slammed "tired and historic" vendors for eroding the distributor's business by cutting prices again and again
Northamber chairman David Phillips has slammed "tired and historic" vendors for eroding the distributor's business by cutting prices again and again.
In his statement accompanying the distributor's half-year results to 31 December, Phillips slammed "aged inventory and high support cost features."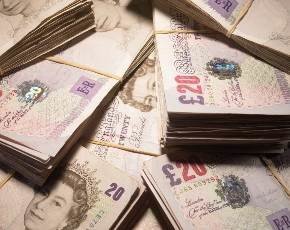 "[These are] typified by vendors seeking to reverse falling demand levels with still further reduced prices, and with that, our margins," he said.
Lately, Northamber has taken steps to address this situation by seeking out what it referred to as newer and more rewarding technologies to sell into the reseller channel, and Phillips was clear that his efforts to move towards more margin-rich solutions was starting to pay off.
In its results, Northamber highlighted a £217,000 one-off charge resulting from the collapse of Comet as the distributor lifted the lid on its half-year results to 31 December.
Phillips said: "Providing logistics and facilitation for a significant overseas vendor's products, we were not immune from the Comet failure."
The charge meant that the overall improvement in the distie's pre-tax loss was not as good as it might otherwise have been, narrowing to £310,000 compared to £418,000 this time last year.
Sales were down from £53.8m in the first half of the Northamber's fiscal 2012, coming in at £41.6m. Phillips said this was "reflective of an ongoing extremely challenging period in the UK, and the recent very high profile domestic business failures."
The firm also bemoaned depressed discretionary hardware refresh purchasing, and a cut in the level of vendor marketing support, which hit margins and operating costs.
And although Phillips conceded it was impossible to express much positive sentiment with regard to the immediate future, he said Northamber still had a strong balance sheet and was capable of withstanding whatever the market might throw at it.