Webroot, FancyFon form mobile cloud partnership
Cloud security intelligence vendor Webroot is partnering with FancyFon to leverage its FAMOC mobile device management technology
Cloud security intelligence vendor Webroot is partnering with FancyFon to leverage its FAMOC mobile device management technology. The partnership announcement follows the release of Webroot's cloud-based security intelligence for the mobile suite last month.
Webroot claims a key benefit of the mobile suite launch is that it now permits channel partners the ability to offer a database that can categorise mobile applications and help block potentially harmful apps.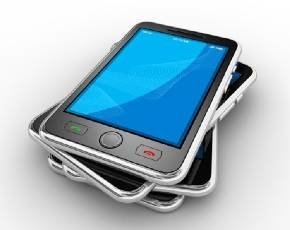 Webroot says to date the platform has analyzed and categorized more than 3 million mobile applications across the Android and iOS platforms
Other claimed benefits include the use of e-SDKs and direct APIs to integrate into their own products with Webroot's malware, antivirus protection, web filtering, app reputation and secure browsing capabilities
Bartosz Leoszewski, FancyFon CEO, said: "Our comprehensive mobile device management (MDM) solution enables users to reap the benefits of features such as real-time asset inventory, application management, seamless security policy enforcement and compliance tracking."
Webroot security intelligence for mobile suite extends MDM's platform so alongside antivirus protection, URL filtering, and secure browsing, users can now secure, administer and monitor mobile assets from a single point of control. It also includes features for Android devices, including in-depth security management and remote access to device screens and keyboards.
Mark Hanson, vice president of strategic alliances at Webroot believes the partnership will help users benefit from cloud-based management: "[This will]… enable mobile technology providers to benefit from the true cost and efficiency advantages of compact, easily implemented cloud services.
"The Webroot security intelligence for mobile suite, as demonstrated by FancyFon, enables enterprises to stay ahead of quickly evolving Internet threats and get the most value from their mobile platform investments."