Riverbed pins support badge on DiData
South Africa-based integrator Dimension Data has been handed Riverbed Authorised Support Partner (RASP) status
South Africa-based integrator Dimension Data has been handed Riverbed Authorised Support Partner (RASP) status, joining a roster of partners – including disties Avnet and Zycko – that can offer higher-value services and support around the Riverbed portfolio.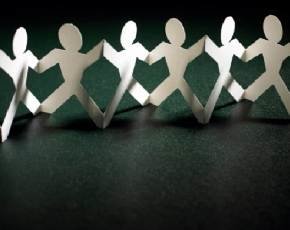 This includes WAN optimisation, edge-VSI, app-aware network performance management, app delivery controllers, web content optimisation, and cloud backup and disaster recovery tools.
DiData is currently field testing its own Riverbed Cascade-based Network Optimisation Assessment tool and is keen to build on its early successes in this area.
The firm's global business development manager of network integration, Gary Middleton said: ""We are proud to become one of only a handful of Riverbed partners in the world with global RASP status. The Group has a long history with Riverbed. This, coupled with the strategic investments made by Dimension Data, provides the best audited coverage of Riverbed support globally."
Riverbed SVP of worldwide support, Scott Downie, added: "Enterprises benefit from Dimension Data's global expertise in deploying, integrating, and managing significant technology implementations, which feature Riverbed performance solutions. As we scale our support organisation to include services from our valued partners, Riverbed is able to focus on our core competencies."
---
Image credit: Creatas
Read more on Wide Area Network (WAN) Services