Microsoft on track with partner training
Microsoft is on track to train 7,500 resellers on its latest products as it looks to ensure channel partners are selling the benefits of Windows 8 and the latest Office to customers
Microsoft is almost half way through the process of training partners to support its raft of product releases to ensure the benefits of Windows 8 and Office 365 are getting through to customers.
The vendor set out an ambition to get 7,500 partners up to speed with its latest technology by the end of its fiscal year in July and has so far worked through distribution to get 3,000 up to speed.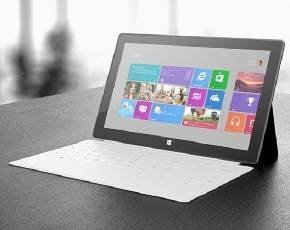 In parallel the vendor is also half way through getting 400 resellers certified for its small business competency, which is also part of its efforts to get smaller customers comfortable using its cloud based products.
Janet Gibbons, partner strategy and programme director at Microsoft UK, said that distribution was helping it train up partners and it wanted to ensure that those on the frontline were competent when it came to explaining why users should buy or upgrade to the latest wave of its products.
"It has probably been the biggest year in terms of the number of launches coming to market and partners need to be brought up to speed," she said.
"Through face-to-face or through webinars we want to get 7,500 trained," she added that distribution was helping to identify which resellers would benefit from the education.
"When we go through distribution they have a way of segmenting the channel and the partners that are actively selling those products," she said.
Since the start of Microsoft's fiscal year it has already launched Windows 8 and Windows Server 2012 with the next version of Office coming out this quarter.
Read more on Microsoft Windows Services