Big data growth to exceed 30%, says IDC
Analysts at IDC reckon the market for big data technology and services will see compound annual growth of 31.7% through to 2016, when sales could hit $23.8bn (£14.8bn)
Analysts at IDC reckon the market for big data technology and services will see compound annual growth of 31.7% through to 2016, when sales could hit $23.8bn (£14.8bn).
Although many different scenarios could yet unfold, IDC said the market was emerging at a rapid pace and was beginning to incorporate more technology and services from a wider range of existing and new market segments.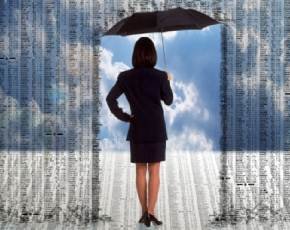 "The big data technology and services market represents a fast-growing, multibillion-dollar worldwide opportunity," said IDC president of business analytics and big data research, Dan Vesset.
"It is an important topic on many executive agendas and presents some of the most attractive job opportunities for people with the right technology, analytics, communication, and industry domain expertise."
IDC's latest report highlighted storage as a particular hotspot, predicting growth of up to 53.4%, which it attributed to the current dual use of storage in big data environments.
The analysts also predicted that a skills shortage around big data and analytics would drive more IT buyers towards cloud-based, managed solutions, with a much greater focus on automation.
IDC's predictions, contained in its Worldwide Big Data Technology and Services 2012-2016 Forecast, will be music to the ears of the likes of HP, which announced a channel-specific big data certification to support its Vertica analytics suite on 9 January.
"Our partners and customers are eager to complete a formal certification process that establishes their qualifications as big data experts," said Byron Berk, manager, services and training at HP Vertica.
EMEA vice president of data security specialist Vormetric, Paul Ayers, said the predicted growth would also have implications for the security channel.
"Of course, there are security concerns around any environment that gathers or processes data, but with little or no native security controls built into the most well-known big data NoSQL platforms – Hadoop, MongoDB, Cassandra and CouchDB – maintaining the confidentiality of an enterprise's commercial or customer data becomes a significant challenge," said Ayers.
"Storing large volumes of intellectual property in a centralised NoSQL repository can potentially risk aggravating a raft of compliance mandates," he warned.
Read more on Data Protection and Data Backup Services