FAST Ltd to resell Certero SAM solutions
Compliance and software asset management (SAM) firm FAST Ltd has signed on to resell products and solutions from emergent sector player Certero
Compliance and software asset management (SAM) firm FAST Ltd has signed on to resell products and solutions from emergent sector player Certero.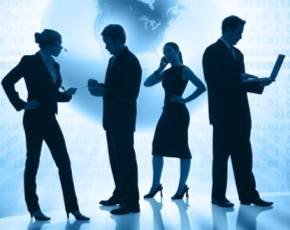 As part of the deal FAST Ltd will resell Certero's recently-launched AssetStudio V4, which has a new Oracle solution enabling organisations to adopt software licence optimisation, pushing costs savings and improved risk management into the end-user community, particularly in the enterprise sector.
Certero managing director John Lunt said: "This collaboration will see the core strengths of Certero's products combining with FAST's broad range of programmes and certifications. This will be a forceful combination that will help create the complete integrated SAM solution."
Lunt claimed the partnership further reinforced Certero's growing reputation in the SAM market.
"This is a particularly innovative partnership" he said. "AssetStudio V4 has been designed to revolutionise the SAM market with its modular components, across multi platforms and vendors.
"It is capable of managing the most sophisticated and complex IT infrastructures and can now work alongside and complement other ITAM solutions such as Microsoft System Centre Configuration Manager (SCCM)," explained Lunt.
FAST Ltd MD Matthew Barnes added: "The modular approach to a fully integrated SAM solution will provide exciting new features and benefits previously unavailable to FAST Customers.
"By combining FAST Ltd's vast experience in SAM and IT Compliance with Certero's enterprise SAM solutions, FAST will further enhance its capabilities in providing optimised SAM solutions and risk mitigation across multiple platforms and vendors, saving time and driving down IT costs."
Read more on Business Intelligence Tools and Services