Webroot adds MSP options to channel programme
Webroot has expanded its worldwide channel programme to offer more cost-effective options for the growing number of managed services providers (MSPs) knocking at the door
Security-as-a-service specialist Webroot has expanded its worldwide channel programme to offer more cost-effective options for the growing number of managed services providers (MSPs) knocking at the door.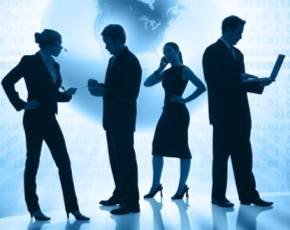 Webroot, which specialises in endpoint protection, said that historically, MSPs had shied away from this aspect of IT security because it has come to be seen as the root cause of unplanned downtime and performance issues that could negatively affect their reputation.
However, it claimed that by teaming up with more remote monitoring and management tech partners, such as LabTech Software, MSPs could now offer its solutions with more confidence.
The endpoint protection specialist said its SecureAnywhere Business Endpoint Security cloud platform meant partners could quickly and efficiently deploy 'single pane of glass' protection across their end-users' estates.
"With our advanced cloud security technologies and market-leading network of partners that include LabTech, our customers gain exceptional management automation and superior support while being completely protected against advanced threats and disruptions," said Webroot worldwide demand fulfilment VP Jeff Santelices.
MSPs sitting within the new programme will be able to take advantage of enablement, marketing and sales resource, automated management tools and "proactive, predictive and intelligent support" SLAs.