Spirit of HP a strength for Whitman
HP CEO Meg Whitman has talked of the DNA the company has thanks to its founders as she talked up its attempts to return to better days
HP CEO Meg Whitman sought to reconnect the company with the spirit of its founders as she offered a strong defence of its performance to EMEA customers and partners at HP Discover 2012 in Frankfurt.
Emphasising the company's heritage in the IT industry, she said it was "hard to kill founder DNA" and referred to HP on several occasions during her speech by its old name of Hewlett-Packard.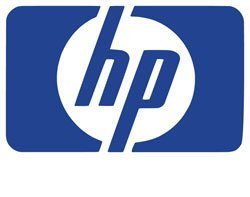 Whitman said she had come to love the company, its people, customers and partners and highlighted the strength of the HP's history and all that it stood for.
The vendor had experienced "an incredible year" with a lot of challenges and a lot of victories.
Whitman also stressed HP's "long legacy" of partner relationships and trust. She claimed customers wanted the vendor to succeed because they "deeply appreciate the benefits you get from HP in an industry characterised by increasing consolidation and increasing change".
Whitman also stressed HP's commitment to Autonomy despite its recent massive write down. "We remain 100% committed to Autonomy's industry leading technology and its employees," she told the audience.
DreamWorks CEO Jeffrey Katzenberg offered a very public endorsement of Whitman at the event. "I couldn't be more confident about the company's future," he told the audience. He had been a colleague of Whitman's at Walt Disney in 1989 and was one of the first people he contacted for the board when DreamWorks went public in October 2004.
"She's a rare leader who cannot only see the big idea but bring it into being," Katzenberg added. "After little more than a year, she's already moving the company in some pretty great directions."