Zycko offers Riverbed demo lab
Zycko has cut the ribbon on a new Riverbed test and demo laboratory at its Gloucestershire base, which it claims is the first of its kind in EMEA
Zycko has cut the ribbon on a new Riverbed test and demo laboratory at its Gloucestershire base, which it claims is the first of its kind in EMEA.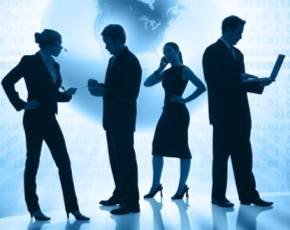 Its IT Performance Lab will provide resellers with a ready-made networking environment to show off Riverbed kit, including its Steelhead appliances, Granite edge-virtual server infrastructure appliance, Cascade lines, Whitewater cloud storage gateways and Stingray traffic management software.
Zycko said the facility, which will be customisable for bespoke requirements, will allow a customer to replicate their current network environment to get an idea of what a Riverbed deployment could do for them. Partners will also be able to access the facility remotely from across EMEA.
Nino D'Auria, vice president of channel sales in EMEA at Riverbed, said: "Riverbed resellers will be able to experiment with our solution portfolio to see how it improves applications that range from offsite backup to standard Microsoft Exchange email services."
Zycko IP services head Darran Clare added: "Riverbed has made a significant impact in the UK since we introduced them to the channel in 2005. A dedicated facility in which Zycko's resellers can experiment with Riverbed performance solutions was a natural step forward following the success of our fixed demonstration lab."
Riverbed's latest distribution tie-up comes just days after it handed Avnet TS Authorised Support Partner status, a badge that Zycko already displays in its window.
Read more on Wide Area Network (WAN) Services