Apple sets sights on strong end to the year
Apple has delivered a solid set of numbers for its fourth fiscal quarter but is looking forward to a busy Christmas time with its iPad mini and iPhone 5 to put in shop windows
Apple might have delivered a set of results that included decent improvements in the second quarter for both revenues and earnings but it was not enough to satisfy Wall Street.
The expectations around the iPad maker are so high that its share priced dipped after the results because the numbers had not been stellar enough.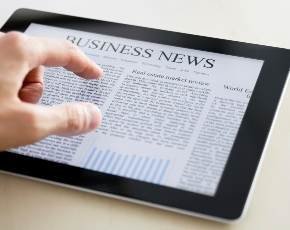 Units of iPads, iPhones grew with the desktops also managing a 1% rise but iPod sales dropped by 19% in the fiscal fourth quarter ended 29 September.
iPad unit shipments of 14m were not quite what the market had been expecting, although 26.9m phones shipped in the quarter exceeded analyst predictions.
Revenue of $36bn and net profits of $8.2bn compared well to $28.3bn and $6.6bn in the same quarter a year earlier.
Tim Cook, CEO of Apple, said that it had been a solid performance and it had got a decent product range ready for the busy Christmas period, including the iPad mini and the latest iPhone 5, "we remain very confident in our new product pipeline".