CompTIA announces IT Trustmark, merger plan
Industry association CompTIA has used its London partner event to announce an IT Business Trustmark, and its intent to merge with fellow standards body Accredit UK
Industry association CompTIA has used its London partner event to announce an IT Business Trustmark, and its intent to merge with fellow standards body Accredit UK.
The firm claimed that both actions would enhance its ability to improve business standards and practice across its channel community.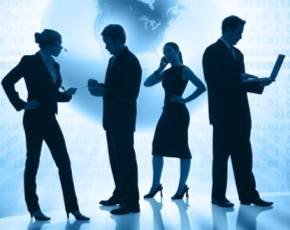 Its new Business Trustmark has been designed to identify providers that have pledged to, in its words "follow a robust code of practices that meet or exceed the industry standard level of customer service".
"The Trustmark shows that accredited companies meet industry-agreed standards in areas such as data security practices, staff competencies and holding of adequate insurance," it said.
Developed with substantial input from CompTIA's UK channel community, partners will have to clear a number of hurdles to qualify for the badge, with assessed criteria including financial management, human resources and professional standards procedures.
Paul Tomlinson, CEO and founder at Milton Keynes-based Mirus IT Solutions said: "We believe such standards are important in ensuring that customers – who may not be IT experts – feel confident in the IT businesses they choose to work with. Developing such a standard is great for the industry and achieving it will be great for our company."
Meanwhile, CompTIA said that Accredit UK's own standard would be a strong companion credential to its Trustmark.
Developed with an investment of £2.8m, the Accredit UK badge similarly aims to improve end-user confidence in the channel by measuring businesses against agreed criteria. The firm also offers guidelines for buyers on acquiring ICT solutions more effectively.
The Accredit standard will continue to be supported and available within CompTIA's own accreditation portfolio, with full integration expected early in 2013.
Accredit partners will also get full access to CompTIA's channel training options and community resources.
"CompTIA is spearheading this merger to strengthen its global membership reach as well as to expand its trustmark portfolio," said CompTIA president and CEO Todd Thibodeaux.
"The addition of Accredit UK holder organisations to the CompTIA membership roster extends our network of highly skilled and qualified IT solution providers."