Clearswift signals M&A intent with CEO appointment
Clearswift has appointed a CEO with a track record in mergers and acquisitions with a view to getting him to bring the same expertise to the security vendor
Clearswift has indicated that it intends upping its acquisition activity after appointing a CEO with a strong track record of M&A deals.
The security specialist has appointed Heath Davies to become CEO after a recent spell in the same position at Alterian, where he was credited with turning the firm around.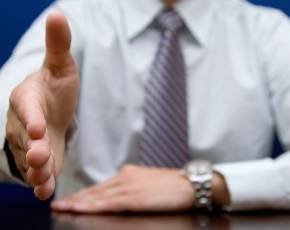 Martin Leuw, chairman of Clearswift, said that the firm had major ambitions and was looking for a CEO to take it into a new era.
"Davies has a proven track record of profitable growth, mergers and acquisitions in the software and services sector internationally, with a particular focus on compliance, data and analystics," he said.
"This fits extremely well with Clearswift's product and acquisition strategy moving forward," he added.
Heath, who takes up the role officially on the 22 October, said that the vendor had a strong product portfolio but also a decent history with the channel and he was aiming to build on existing relationships.
"Clearswift understands the importance of information governance, and that enterprises need a security solution that enables them to collaborate with partners, engage with customers and utilise the appropriate channels to do this, and I am looking forward to building the business from this platform," he said.
Read more on Data Protection Services