Infinigate rattles security sabre at VADs with Vigil buy
After an exhaustive search for a British partner, Swiss security distie Infinigate has thrown in its lot with Vigil Software, snapping up just over 50% of the firm for an undisclosed sum
After an exhaustive three-year search for a British partner, Swiss security distributor Infinigate has thrown in its lot with Vigil Software, snapping up just over 50% of the firm for an undisclosed sum.
The acquisition of Vigil marks Infinigate's first foray across the English Channel – it already works in Germany and Austria, as well as Scandinavia – as it works towards its avowed aim of becoming the largest pure-play security VAD in Europe. It hopes to be doing sales of over €200m (£160m) in the next few years, and is currently on around €140m.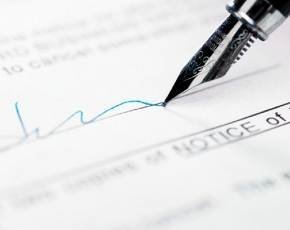 Infinigate CEO David Martinez conceded that the firm had taken its time in sizing up the UK market to pick a "soul mate" but insisted this was for a good reason.
"We see a lot of competitors across Europe but very few are wholly focused on security," he explained. "They sell backup, storage or networks, so it was not easy for us to find a 100% security-focused distie in the UK.
"We talked to many but some were only doing a third of their sales from security, and it would have been too big a challenge to bring those companies together."
Martinez said that by expanding its coverage into the UK, Infinigate could now address both of the region's largest markets, which will be "value enhancing for our vendors".
A near complete lack of vendor overlap would make things "much more interesting for both parties," he added.
Vigil's commercial and sales directors Alex Teh and Murray Pearce will remain on board to run the UK operation. Teh said: "Our focus will now be to grow really quickly – we have been growing at 33% [CAGR] for the past five years and Infinigate can increase that.
"We will be well-positioned to take our competitors all on. We too want to be the number one security VAD in the UK and I sincerely think we can now do it," he added.
Read more on Security Network Services