m-hance makes in-house social tool available to SMEs
Business software reseller m-hance has unveiled its own SME enterprise social networking (ESN) tool in a bid to capitalise on a market that looks set to be worth £2.8bn by 2016, according to IDC
Business software reseller m-hance has unveiled its own SME enterprise social networking (ESN) tool in a bid to capitalise on a market that looks set to be worth £2.8bn by 2016, according to IDC.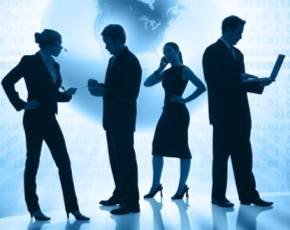 Dubbed m-hance Social Business (mSB) the tool, available on-premise or as a hosted service, connects financial management, CRM, SharePoint and other SQL and Oracle-based apps to increase the efficiency of end-user workforces. It also includes mobile options and apps for remote workers.
The firm claimed that productivity increases associated with mSB could take costs of up to £70,000 per annum out of the business, based on a 100 user installation.
"MSB … can help to increase staff productivity levels by up to 8% and employee engagement levels by approximately 5%," said m-hance managing director Andrew Hayward.
"The sheer volume of information generated by businesses on a daily basis is overwhelming. This often leads to lost revenues when employees are unable to share and access vital knowledge when they need to," he explained.
Hayward went on to cite m-hance's in-house use of mSB as a credible factor in the software firm's recent growth.
Read more on Independent Software Vendor (ISV) community