Public sector channel returns shrink, but opportunities remain
TechMarketView has predicted slimmer pickings for public sector specialists in the next 12 months, but highlighted that some opportunities will remain.
As prime minister David Cameron puts the finishing touches to his first major cabinet reshuffle, analyst house TechMarketView has released its third annual Public Sector software and IT services (SITS) Market Trends and Forecasts Report, predicting slimmer pickings for suppliers in the next 12 months, but highlighting that some opportunities will remain.
The size of the public sector SITS market continued to decline through 2011, revealed TechMarketView, down 2.3% in actual terms to £11.5bn, with all segments bar policing booking negative growth and the education sector revealed to be the worst hit, down 9%.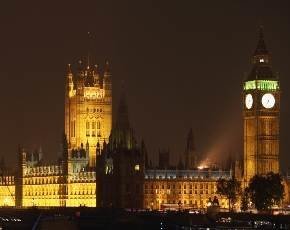 By the end of 2012, said report author and research director Georgina O'Toole, the market will be down by 3.1%.
By TechMarketView's reckoning, the market will continue to shrink at about the rate of 0.6%, and by 2015 will be worth, in 2010 prices, as much £1bn less than in 2010.
However, O'Toole was quick to point out that there were still a fair number of decent opportunities for resellers with the right models and attitude.
Common requirements that will need addressing include information management, workforce mobilisation, digital transformation, fraud, error and debt management, security and information assurance.
"Suppliers need to remain committed to the UK public sector to help the government take advantage of the benefits these innovative technologies can add," said O'Toole.
"The government is keen to modernise its ICT estate to reduce costs while continuing to innovate and transform public services," she continued. "However, most areas of government are still in the very early stages of [this] journey and as such, suppliers face an uphill struggle trying to get innovative ideas adopted."
TechMarketView suggested that resellers would need to re-evaluate their own approach to look for new entry points into public sector contracts. Those that can demonstrate value add over and above their rivals, drawing on deep vertical expertise and investing in repeatable solutions, will win out.
"Where once it was the case that all suppliers would grow in the public sector, now only the fittest will retain or grow marketshare," warned O'Toole.
---
Image credit: David McCardle/Thinkstock
Read more on Managed IT Services