Cloud driving 2012 IT spend growth, says Gartner
Gartner has raised its worldwide IT spending forecast by half a percentage point as enterprise buyers get cloud fever.
Industry research house Gartner has revised its global IT spending forecast upwards slightly, saying that big spenders implementing cloud projects are more than doing their bit to help keep the lights on.
All told, worldwide spending now looks on pace to reach $3.6tn (£2.3tn) this year, a 3% increase from 2011 levels. Public cloud spending will account for $109bn this year, up from $91bn in 2011. By 2016, said Gartner, enterprise public cloud spending will reach $207bn.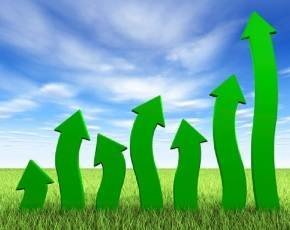 "Business process as a service (BPaaS) still accounts for the majority of cloud spending by organisations, but other areas such as platform, software and infrastructure are growing faster," said Gartner research vice president Richard Gordon.
Worldwide IT services spending is forecast to reach $864bn this year, up 2.3% on 2011, with demand for consultancy services remaining particularly high. Hardware spend looks set to grow by 3.4% to $420bn, while enterprise software will be up 4.3% to $281bn. Comms equipment sales will spike 10.8% to $377bn and comms services by 1.4% to $1.6tn.
Gordon said that while it was refreshing to see the spending outlook stabilising, global economic pressures still persisted.
"There has been little change in business confidence or consumer sentiment in the past quarter, so the short-term outlook is for continued caution," he warned.