In-depth: HMRC goes real time
Soon to be compulsory, employers need to know about Real Time Information (RTI), a project launched by the government some 18 months ago to overhaul the way PAYE is run in the UK, writes Jason Piper.
Soon to be compulsory, employers need to know about Real Time Information (RTI), a project launched by the government some 18 months ago to overhaul the way PAYE is run in the UK, writes Jason Piper.

The PAYE system has been with us since 1944 having been originally set up to aid collection of taxes during the Second World War. What's perhaps most surprising about the system nearly seventy years later is how well most of it still works, but changes in work patterns, payment patterns and the sheer volume of information handled by the system have left it straining to cope.

So why change?
PAYE was, unsurprisingly, designed to run on paper. Reconciling all the information by hand used to take months, and until very recently it still took many weeks even on computers, as there were over a dozen different systems running around the country which couldn't automatically cross check against each other.

While that didn't really matter so much when people's pay patterns stayed similar year on year, as jobs became more mobile and pay levels change more frequently, only being able to work out what tax should be paid anything up to 18 months after the event, and revising the PAYE code accordingly, was becoming a real problem for taxpayers.

What's worse, as computers took over the processing of the information, tiny errors and inconsistencies that a human would have simply ignored or amended became a major stumbling block. If the person known to HMRC from their old job as Anthony Smith of Rose Drive was put down on the PAYE form for the new position as Tony Smith of Rose Dr. then the system could not tie the two of them up and he'd end up with two separate records. If they were on separate computers in different parts of the country it could take years to sort out.

However, HMRC now have a single computer able to handle all the PAYE records for the whole country and they can process the year end information in just two or three days. Introducing it did lead to what HMRC might call 'a few teething problems'.

However, that was down to the way they introduced it, not the system itself, and now that things are bedding down it's starting to reap benefits. But to really get the best out of it, the system needs the information faster and in a more consistent format, and without necessarily needing all the stages built into the paper-based process.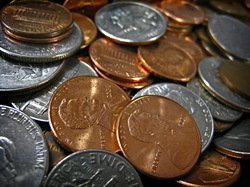 The PAYE system has lasted remarkably well and it can sensibly and usefully rebuilt to work in a computer based world rather than a paper based one; with the new regime, tax codes can be changed monthly to reflect every change in circumstances as they happen.

Why now?
The case for change is strong, but the proposed timetable has raised a few eyebrows. PAYE is a hugely important part of the UK tax system and the business environment. The process of implementing RTI has to be complete by October 2013, which leaves relatively little time to test and revise systems, or roll out new payroll software. The next PAYE year that businesses open will need to be RTI ready, and if that means rebuilding a payroll setup then now is by no means too soon to be thinking about it.

The reason for the rush is the overhaul of the benefits system, and the introduction by Department of Work and Pensions (DWP) of the Universal Credit. Running that properly will need accurate detailed information about the tax and national insurance position of every person in the country receiving any type of benefit, and that means getting the PAYE records right. Universal Credit is due to go live in October 2013, so DWP need the systems feeding information in to them to be up and running by then.

Plenty of strong words have been said and written about whether DWP can really get the Universal Credit software working by then, but that's the timetable HMRC have been given. They're doing something that they'd probably want to do anyway, but HMRC might well have liked a little more time to iron out the wrinkles that any change of this magnitude is bound to throw up.

What do employers need to do about it?
Well, that depends on who runs the payroll. If employers use an outside specialist or bookkeeper to submit returns they'll need to make sure they're up to speed. Discussions need to be had that covers who is going to do what and when. It will do no harm to agree in writing who needs to provide the information, and what the best way is to provide it whether that means using an Excel spreadsheet or it's handwritten into the payroll operators own form etc.

If the employer does their own payroll, then they'll need to take care of things themselves. Software providers have been working closely alongside HMRC to try and work out what needs to change and what can be kept. The P45 is an example - original HMRC thinking was that they wouldn't need it at all under the new system so it could be done away with. However, investigating how businesses would operate the new system highlighted the fact that both the departing employee and the new employer still needed all the information held on the current form, even if HMRC didn't need on paper anymore; it made sense to stick with the uniform layout that everyone understands.

HMRC are upgrading their free software (available to those with nine or fewer employees) and it can at least be submitted over dial-up if the employer doesn't have reliable broadband. Software firms are running pilot programs across the country with 300 employers from April 2012, another 1,300 from July 2012 and up to 250,000 from November 2012. Employers that want to be ahead of the game should ask their provider if they can join in one of the pilots.

Perhaps the most important thing employers can do is tidy their payroll data. Because the new system is totally computer driven, it won't be tolerant of variations and will spit out any inconsistent information as being wrong; employers shouldn't be submitting records in the name of AN Other, or A Student anyway (thousands still do though according to HMRC records). At the very least, they'll need the national insurance number, date of birth and 'official' name (ie Anthony J Smith, rather than just Tony Smith) for each employee to give the HMRC system a chance to match up different records. It's worth bearing in mind that if employers regularly get their RTI submissions returned they're likely to move up HMRC's 'at risk' register for a PAYE visit, and with monthly returns HMRC will get a much quicker idea of whether employers having problems compared to the old annual system.

There have been horror stories about how much information employers will need to submit, and there are potentially over 100 items of information needed for a single PAYE record. However, many of those won't be relevant to the vast majority of employees (eg anticipated duration of stay for international assignees on the payroll) and others (eg passport number) which employers may well already have anyway, just for different reasons. Once they're put them into the payroll software they're not going to change. However, the system will want to know how many hours each employee has worked in the pay period and this may be one area that may need examining. Of course this may not be a problem if everyone is on fixed hours, and paid well above NMW, but if there are many part time workers on the payroll employers will need to look at how to capture that information and get it into the system.

On the plus side, the year end forms (P35, P14a and P38As) will no longer be needed, so employers won't need to send P45s to HMRC, or complete a P46. Employees will still need a P60, and expenses and benefits will still need to be reported on a P11D/P11(b) though. HMRC's own figures show that the net impact of RTI will be to save employers a net total of £300 million per year in administration costs. Reporting will be more frequent, but the new system has been designed so that software will do most of the work.

It's worth bearing in mind that it won't just be employees who lose out if their tax and NICs records are wrong. In 2011, HMRC introduced a controversial new set of 'in year' penalties for PAYE record keeping failures, and while there's likely to be some sort of soft landing for issues relating to the RTI system, as there have been for VAT online filing and the new iXBRL reporting regime for companies, relying on that is a dangerous game to play. The new penalties can quickly run into thousands (for larger businesses, that's tens of thousands) and employers will still have to spend the time sorting out your records after spending the cash on the penalty.

Links
HMRC: Real Time Information
HMRC: reducing reporting errors


Jason Piper is Technical Manager for Tax and Business Law at the Association of Chartered Certified Accountants.
Read more on Finance and Credit