The face of the channel in 1983 - £18,000 + car
This afternoon, some choice titbits from MicroScope's archive as we move into 1983. Check out this classified advert from early in the year. Computacenter (note the typo in the ad)was on the hunt for a new sales executive, based in the West End of London and with a car thrown in, a boon in those pre
This afternoon, some choice titbits from MicroScope's archive as we move into 1983.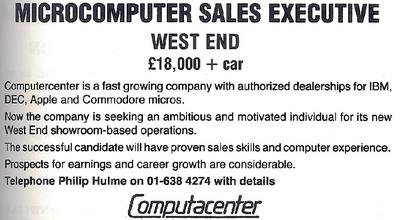 Check out this classified advert from early in the year. Computacenter (note the typo in the ad) was on the hunt for a new sales executive, based in the West End of London and with a car thrown in, a boon in those pre-congestion charge days. The salary of £18,000 works out at approximately £45,000 today.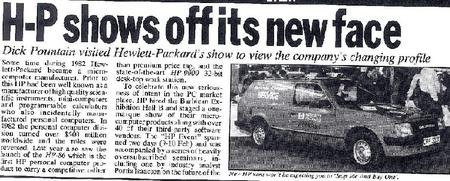 Back in '83, Karma Chameleon was at the top of the charts and that modern-day giant of the industry, HP, was taking its first steps into the world of PCs. MicroScope's Dick Pountain joined the vendor at a two-day event at the Barbican in London, where, among other delights, HP showed off a fleet of Y-reg Bedford vans that were being given to its service engineers.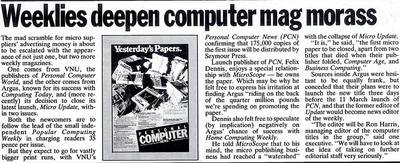 Such was the interest in computing in the early 80s that MicroScope even found time to report on the launch of rival trade papers! Here we cover the launch of Personal Computer News, complete with scathing comment from one time MicroScope owner Felix Dennis. In the same edition appeared an advert from publisher VNU, seeking a sub-editor.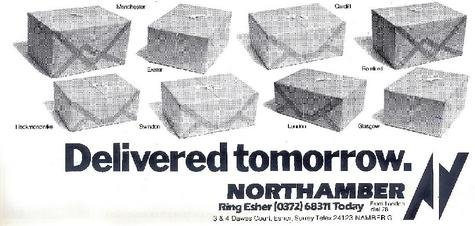 Finally today, here's an ad from an old friend who survives to this day, distributor Northamber, which was then working out of a small office in Esher, and here is found flogging a tempting range of printers, all boxed-up and ready for next day delivery.
MicroScope+
Content
Find more MicroScope+ content and other member only offers, here.