Mid-market the target for channel cloud sellers
The mid-market is embracing cloud technology quicker than the enterprise or small business sector providing resellers with a clear market segment ready to sign up for hosted services. Although cloud computing has been a buzz phrase for the last 18 months with vendors pushing it through the recessio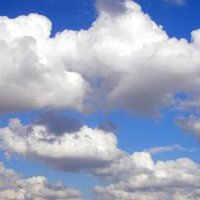 The mid-market is embracing cloud technology quicker than the enterprise or small business sector providing resellers with a clear market segment ready to sign up for hosted services.

Although cloud computing has been a buzz phrase for the last 18 months with vendors pushing it through the recession because of its flexibility on the payment side it has been adopted on a fairly ad hoc basis.

But according to Forrester Research the channel should be aiming squarely at the mid-size market because they are the most enthusiastic about the cloud.

Speaking to MicroScope, Tim Harmon, senor analyst at Forrester, said that the mid-size market was "one of the most aggressive adopters of cloud" and many were planning to invest this year.
He said 38% of mid-size firms were planning spend on SaaS compared to only 30% of large enterprises.

The result of the recession has been to cut the number of dedicated IT staff at mid sized companies making them more reliant on resellers argued Harmon.

"They are cut to the bone and looking to offload. Large enterprises have a larger team," he said.

A potential route to customers for resellers could be via application hosting, which Forrester expects to be three times as large as the SaaS opportunity and it will be "driven by the partner," said Harmon.

Most vendors have come out of the recession with their sights firmly set on the mid-market arguing that it has been a neglected sector for too long and is ripe for specific products and reseller programmes.

Hewlett-Packard has been the most recent to the mid-market cause with its ten to one campaign looking to grow the amount of business transacted with the channel in that segment from the current 70% to 90% in the next couple of years.

MicroScope+
Content
Find more MicroScope+ content and other member only offers, here.