freshidea - Fotolia
IT job opportunities growing strongly
There has been fairly rapid growth in the number of vacancies in the IT sector in the first four months of this year
There is quite a lot of effort going on at the moment to try to get children geared up for a job in the ICT sector and if the current market is anything to go by there should be vacancies waiting for them.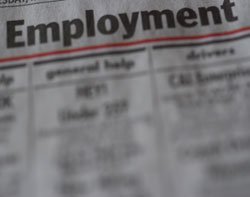 Whether it be Scratch in primary schools or the efforts of the likes of CompTIA to encourage girls to go for careers in IT there are lots of initiatives being rolled out to try and skill up the next wave of the workforce.
Even in a market that has not been out of recession that long there are plenty of opportunities for those with the right skills. According to CV-Library the demand for IT staff is on the increase.
The recruitment specialist has noted a rapid increase this year with an 18% increase in jobs available, with project management, development, web design and IT support functions all in demand.
"IT is an industry which is currently expanding at a rapid pace, and this has been reflected by our record-breaking number of both candidates and roles in the IT sector. With the constant changes and advancements in technology, almost every company has a need for an IT employee – whether this be an individual or a whole team," said Lee Biggins, managing director of CV-Library.
The firm has seen the number of skilled IT workers that have uploaded CVs increase beyond the half a million point and pulled out the trend happening in the technology sector to underline to rapid growth in that market.
Read more on Salesforce Management