BSA turns spotlight on Manchester
The Business Software Alliance has kicked off a campaign to inform Manchester-based firms over the need to be on top of their software licenses
The Business Software Alliance (BSA) has decided that the next place in the UK to benefit from some education about the need to keep software licenses in check is the Greater Manchester area.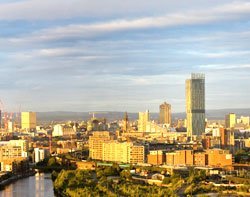 The Fair Play campaign will educate around 11,000 firms about the need to make sure they are on the right side of the law over the next month and will provide an online portal that helps them work out if their licenses are all in order.
The stick is clearly the threat of fines and legal action for those that flout the law but there is also the carrot of finding out that there has been some overpayment and some money could be saved.
The BSA quoted research from PWC that revealed that organisations could be paying as much as 35% too much for their software and a self-audit could help reduce costs. The software lobby group is also promoting software asset management (SAM) as a solution that more customers could take advantage of.
"Regardless of whether you're a SME or a large enterprise, the impact and consequences of using unlicensed software remain the same. We want to encourage companies in Manchester to be aware of the potential commercial and legal risks," said said Warren Weertman, senior counsel - EMEA, BSA | The Software Alliance.
"But we also want to highlight the benefits of implementing SAM. There are many free tools available that can help with software management and these can ultimately help a business remain compliant and also save them money," he added.
The most recent BSA Global Software Survey, found that in 2013 the rate of unlicensed software in the UK was 24%, equating to a commercial value of £1.2bn.