EMC exposes big data skills worries
Most customers acknowledge the importance of IT to drive the business forward but EMC has found many users lack the skills to handle big data
Resellers able to chart a course through the often intimidating world of 'big data' and have the ability to deliver solutions could find a growing number of customers seeking their help.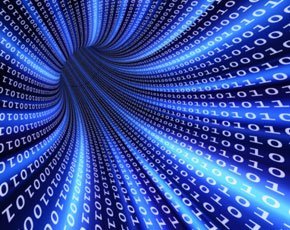 The concept of a skills crisis around IT is far from new and has been a source of conversation for years. But it becomes slightly more pressing when it comes to hindering innovation and holding back the ability of .
According to EMC the idea of big data and real time analytics is proving to be a major challenge for many senior business leaders, even though they are fully aware that IT is a strategic business driver.
The storage giant clearly has a vested interested in wanting more users to embrace big data but it might be an opportunity for the channel with 73% of users admitting to not having the IT skills needed to keep up with innovation.
"Consumer expectations have undergone a radical shift. Consumers now expect to interact not only with each other, but with a multitude of organisations, via mobile devices and at the speed of now. To remain relevant and competitive, businesses across every industry are reinventing their business models to handle unprecedented levels of access, interaction and scale," said Jeremy Burton, president, products and marketing, at EMC.
"For this reason, IT finds itself back in the driver's seat, morphing from cost center to a true catalyst for change through the use of cloud and Big Data technologies," he added.
The vendor also confirmed the growing issue around shadow IT, with business units side-stepping the traditional purchasing routes to buy their own equipment, with 43% of respondents finding that spending on technology was outside of IT's control.
At the end of last month Gartner revealed that there was a looming skills shortage coming around data centre skills and there is evidence that there will be 1.3m jobs short of what is needed in the digital sector by 2020.