Lenovo shows there is still life in the PC market
Lenovo has managed to defy the tough times in the PC market and gained sales and market share
Lenovo continues to defy gravity in the PC market managing to gain sales and marketshare when the rest of its rivals are struggling to defy the ongoing downturn in the market.
The Chinese vendor indicated that it had managed to deliver double digit growth in laptop sales in its first fiscal quarter, ended June, and had also been able to end the three months with a firmer position at the top of the PC tree.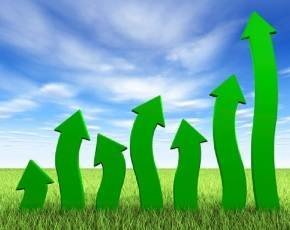 Over the last couple of years the mantra from Lenovo management has been that there is still plenty of life left in the PC market and it can carry on for quite some time to come because of the size of the installed base, emerging markets and refresh cycles.
The firm saw a 12% increase year-on-year in laptop sales and its PC business continues to deliver slightly more than 80% of the vendor's revenues and there were also improvements in tablet sales, moving Lenovo ahead of Asus into third position in the market behind Samsung and Apple.
In its first fiscal quarter revenue grew by 18% year-on-year to reach $10.4bn and net profits climbed 23% from $174m to $213,5m (£127.4m).
As well as hatching a strategy to grow beyond just its traditional markets with PC+, which has led to it buying IBM's low end server business and Motorola from Google for a combined $5bn, and growing tablets and smart phone sales, the firm has also been looking to move away from relying so heavily on the Chinese market.
In his presentation to investors Yang Yuanqing, chairman and CEO, said highlighted the growth in international markets, revealing that China now accounted for just a third of revenues, compared to almost half three years ago.
The vendor enjoyed strong growth in EMEA, which now accounts for more than a quarter of the firm's worldwide sales, and has also seen improvements in the Americas and Asia Pacific regions.
"As the PC industry recovers, the smartphone market continues its shift from premium to mainstream, and our acquisitions of Motorola Mobility and IBM x86 proceed toward completion, we see even more opportunity to keep growing rapidly," Yuanqing said.
"Lenovo continues to outperform the market and meet our commitments to improve profitability in our core businesses, while building strong pillars for future growth across our entire portfolio," he added.