Gartner gets in early warning over Windows 7
Although there are five and a bit years of support left before Microsoft mothballs Windows 7 users need to start thinking about migration plans according to Gartner
The dust might have only just settled after the stampede of users moved away from Windows XP after Microsoft pulled the plug on supporting the OS but already warnings are being sounded over the OS that most of those customers chose to adopt.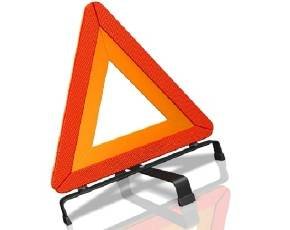 It might seem like a long time until Microsoft winds up support for Windows 7 but already Gartner is warning customers to think about miogration plans to avoid being caught out when the switch is flicked in January 2020.
Stephen Kleynhans, research vice president at Gartner, has raised the issue of Windows 7 migration in a blog post urging customers to start planning for changes as soon as possible.
"The end of support for Windows 7 will be January, 2020, assuming there are no changes to its current support life cycle. While this feels like it's a long way off, organizations must start planning now, so they can prevent a recurrence of what happened with Windows XP," he wrote.
"While upgrading Windows is getting easier, some problems will inevitably persist. Organizations where compliance and application validation are required, for example, will likely find that deploying new PCs with Windows 8 and keeping current may be beyond their abilities. Consultation with application software providers is a must to ensure that this new update model (similar to that which occurs on mobile phones and tablets) can be supported," he added.
The analyst house has highlighted application compatibility as one of its main concerns and has made some suggestions for users considering their options with the most natural to deploy Windows 8 on new PCs as they arrive.
But it is not advising going the whole hog and rolling out the latest version of Microsoft's OS: "Deploy Windows 8 on all PCs to eliminate Windows 7 — for most organizations, we see little value in doing this, and do not recommend it without a solid business case."
The analyst house seems to be advising users to consider skipping Windows 8 and going to whatever Microsoft comes up with next: "With this strategy, many will not eliminate Windows 7 before support ends unless they budget extra funding to do so."
Although a portion of the customer base remains using Windows XP many have made the move away from the platform, evidence of which can be seen in increased sales of both Windows 7 and new hardware. Recent figures seem to suggest that the appetite for the most up-to-date OS was not yet mainstream.
Read more on Microsoft Windows Services