Software-defined storage has come of age
Gridstore CEO shares his thoughts on storage landscape in 2014
As part of a mid-year review, the CEO of Gridstore has voiced his opinions on the storage landscape in 2014.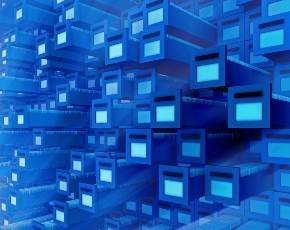 George Symons, who was appointed CEO in April 2013, said that software-defined storage (SDS) had finally come of age. As with all IT buzzwords, it had taken some time for the hype to settle but he believed that in the case of SDS it had finally started to happen.
"SDS solutions from major vendors have gained significant momentum this year. EMC, IBM and VMware all announced SDS solutions in May," he pointed out, adding that recent MarketsandMarkets research predicted the software-defined data centre (SDDC) market would be worth $5.41bn (£3.23bn) by 2018.
However, the chief executive said that there was still work to be done when it came to cutting through the nebulous rhetoric.
"As with so much terminology in the industry, SDS tends to mean many things to many people, and just as other terms such as Cloud needed refinement […] so there remains a lot of work to more clearly define SDS and its iterations," he said.
Symons then moved on to Hyper-V, the hypervisor on which Gridstore has based its product strategy, saying that Microsoft's solution was making real inroads on VMWare's market dominance. He pointed to a range of reports, all which showed Hyper-V gaining traction.
"The product has a lot going for it," he said, adding, "Not only is it low cost, but it is also very solid and has the functionality to meet most customer needs. We are seeing customers adding Hyper-V to their existing virtualisation infrastructure as well as some converting from VMware to Hyper-V to reduce costs."
Symons concluded by saying that the rest of the year would prove to be an exciting time for the storage industry.
"Software-defined storage has in the course of a year or so turned from a buzz word into a real game changer and we would expect this to continue for the foreseeable future."
Read more on Storage Virtualisation Solutions and Services