Tech Partnership secures £18m in government funding
Plans by the government to increase support for the IT sector have resulted in a sizeable sum being given to the Tech Partnership
The government is ploughing £18 million into the nascent Tech Partnership, a digital skills and training organisation created by the IT industry. The funding is also being supplemented by a further £11.5 million in private investment.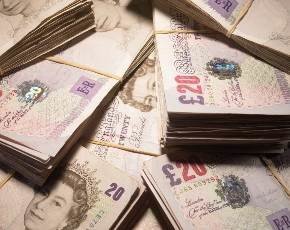 The Tech Partnership aims to bolster the nation's digital skills and create new education and skills opportunities. Government funding is recognition of the increasingly important role technology plays in the nation's economy and also a nod to the need to create and developed a skilled IT workforce.
David Willetts, Minister of State for Universities and Science said: "Our £18 million investment will help support the partnership's work to deliver a range of new employer-led developments including support for careers advice, new massive open online courses, industry-accredited apprenticeships and 'industry gold' degrees. The creation of new tech hubs will also help to propel growth in specific skills areas such as cyber security and big data."
Within the next two year the Tech Partnership aims to create 2,750 new apprenticeship starts on industry accredited programmes, create three tech skills hubs and direct 40,000 young people towards careers in information technology.
By 2020 the organization aims to increase the gender balance in IT entry level jobs, help young people establish digital careers and double the rate of industry recruitment from schools and universities.
The Tech Partnership is still in a pilot stage and is something called an employer owned industrial partnership, which means employers take the lead in addressing skills shortages within the industry. It was founded by a raft of tech companies including Cisco, BT, Capgemini, Tata Consultancy Services, Telefonica/O2, Accenture, HP, IBM, and National Grid.
Read more on Salesforce Management