Chieftec re-enters UK market via Target
PC case and power supply specialist Chieftec is re-entering the UK market with Target as its chosen distribution partner
Manufacturer Chieftec has appointed Target Components as its exclusive UK distributor in a bid to muscle in on the market.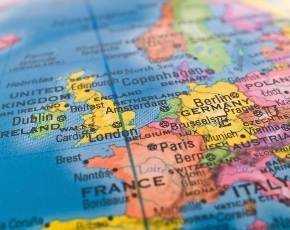 The deal covers server and PC cases as well as power supplies and will be available from Target's In-Store PC Builder and Custom PC Builder configurators and the distributor expects the to provide resellers with more options when building systems, while also providing high margins.
Chieftec was established in the 1990's as an OEM manufacturer and eventually registered about 60 percent of global sales by the end of the 1990s. In the early 2000's the company established itself as a standalone brand.
However, it was hindered by parallel importing prices in UK distribution making it difficult to compete with retailers on price. The distribution deal with Target signifies a new attempt to breach the UK market.
Roger Oka, senior territory manager, Chieftec, said: "In Q1 this year, we decided to reintroduce the Chieftec back to the UK, having learned from our mistakes."
"This time we knew we wanted an exclusive, long-term UK distribution partner that understood, and had access to, a broad reach of independent resellers, particularly systems builders and PC specialists," he added.
Paul Cubbage, managing director, Target said: "Chieftec's understanding of the UK market, and its desire to build a strong relationship with independent resellers is great news."
"The products' build-quality alone is fantastic but that the cases and PSUs are so competitively-priced means our customers can also make great margins," he added.