MicroScope's top stories: January 2014
HP cuts go deep, Colt's Simon Walsh heads to EMC, and McAfee brand killed off by Intel. Catch up on the biggest channel news stories of January 2014
Hewlett-Packard ended the year with the revelation that it intends making more job cuts than previously planned with 5,000 more staff than previously expected now facing the axe.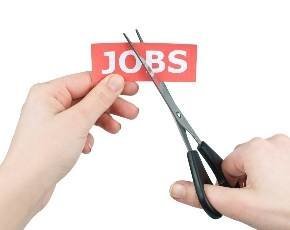 The vendor had always intended reducing its head count in the first quarter of 2014, with 1,100 jobs due to go across the UK, but in a filing that was made just before the end of December the firm revealed that the number of global reductions would be higher with 34,000 now due to go by the end of the year.
That significant cull of staff will reduce the global workforce by around 11% and is part of ongoing moves by the vendor to put the business in a stronger position in a five year turnaround plan being spearheaded by CEO Meg Whitman.
The firm stated that it had initially outlined plans to reduce global head count by 29,000 staff in May 2012 as part of its restructuring plan and had hoped attractive early retirement schemes would garner a lot of those reductions. But things had changed and it now needed to cut more and spend around $3.5bn to fund the changes.
"Due to continued market and business pressures, as of October 31, 2013, HP expects to eliminate an additional 15% of those 29,000 positions, or a total of approximately 34,000 positions, and to record an additional 15% of that $3.6bn in total costs, or approximately $4.1bn in aggregate charges. HP expects to record these charges through the end of HP's 2014 fiscal year as the accounting recognition," stated the firm in its SEC filing.
IBM has revealed it intends splashing $1.2bn on its cloud computing infrastructure building 15 more datacentres across the globe as it looks to position itself as a major source of rented storage space.
Big Blue will cut the ribbon on new datacentres in London as well as the US, Canada, Mexico, India, Japan and China with plans for more to come in Africa and the Middle East next year as it looks to take its total number of datacentres beyond the 40 number it should reach by the end of 2014.
The driving force for the expansion is to get more out of the storage rental business SoftLayer, which IBM picked up last year for $2bn, and to get the vendor in a position where it can easily provide support for the expected ramp up in enterprise cloud adoption.
Big Blue believes that the cloud services market could be worth $200bn by 2020 and will double SoftLayer's available storage capacity with the building of more datacentres.
Former Colt EVP and member of the executive committee with responsibility for Pan-European enterprise, Simon Walsh, is set to join EMC in the role of chief operating officer EMEA.
Walsh joined Colt in February 2011 following a 17 year stint at Computacenter, where he rose to the post of UK managing director. He left CC in November 2010 after deciding to take his career in a different direction.
In his new role he will take charge of developing both EMC's go-to-market strategy and its workforce across the wider region.
Growing adoption of cloud services is resulting in major changes in how customers procure, purchase and consume IT, and could store up trouble for the channel, according to a report produced by Cisco Consulting Services and Intel.
The survey of 4,000 IT decision-makers revealed that in most businesses control of planning and purchasing was shifting away from the IT department towards lines of business (LOBs) such as HR, sales or accounting.
Avnet Technology Solutions has shuffled its management pack promoting Sukh Rayat and unveiling a new head of the UK operations as it looks to strengthen its European executive team.
Rayat moves from his current position as senior vice president of Avnet Technology Solutions North Region to a senior VP role at its Global Computing Components EMEA operation, with immediate effect.
After more than a quarter of a century, the iconic McAfee security brand is to be phased out this year, with the launch of the new Intel Security brand, which will cover all the firm's security products and services.
In his keynote at CES in Las Vegas, Intel CEO Brian Krzanich announced that nearly four years after Intel bought McAfee for over $7bn, Intel would transition its products across to the Intel Security brand during 2014.
Hosted desktop and virtualisation services provider Intercept IT has been acquired by business communications services provider Alternative Networks in a £12.95m all-cash deal.
City of London-based Intercept IT counts retailer John Lewis and property firm Savills among its clients, and is a Citrix, Microsoft and VMware partner.
Azzurri Communications CEO Vim Vithaldas has chosen to step down from his post at the end of the firm's financial year in July, declaring the company's transformation process complete.
Vithaldas joined Azzurri to replace Mark Quartermaine in December 2011, with a brief to keep a steady hand on the wheel and guide the firm – which was burdened with high levels of debt and had run through a number of CEOs in a short space of time – back to profitable growth.
EMC has gone public with official details of its new Business Partner Programme, the long-anticipated replacement for its old Velocity scheme.
The storage kingpin first revealed it was ditching the Velocity programme back in May 2013, when SVP of global channel sales Gregg Ambulos told partners attending EMC World 2013 that the end was nigh.
Business development solutions consultancy The [Tech] Crowd has formally launched its Channel Dragons initiative, a new scheme designed to help emerging vendors get a foothold in the UK channel.
The Channel Dragons are made up of handpicked representatives from across the spectrum of UK distribution, from broadline to value add and covering both b2b and b2c markets.
Customer contact specialist Aspect Software has signed a new agreement with Capita IT Services to supply its solutions to UK customers.
B2B print vendor Ricoh has signed up with Exertis Micro-P to target more business in the retail market.
Plenty of primary and secondary schools have added tablets to the learning tools that they provide for their pupils but not many have made the investment in the infrastructure to support greater mobility.
Worldwide spending on enterprise software, including CRM and supply chain management packages, looks set to exceed expectations and outpace other areas of the IT market in 2014, according to new stats released by analysts at Gartner.
All-flash storage array advocate Pure Storage has expanded its partner programme in the UK to account for the growth it is seeing in the market as it sets out its stall in opposition to firms such as EMC and NetApp.