Xirrus reveals widespread school wireless problems
Wireless specialist Xirrus has found that many schools do not have adequate infrastructure to support greater mobility
Plenty of primary and secondary schools have added tablets to the learning tools that they provide for their pupils but not many have made the investment in the infrastructure to support greater mobility.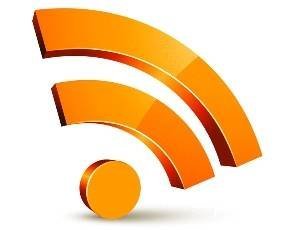 As well as providing devices schools are also seeing the BYOD trend having an impact with both children and their parents expecting to be able to log onto wi-fi when they are on school premises.
But according to research from wireless specialist Xirrus, unveiled at the BETT education show happening in London this week, large numbers of schools will buy the hardware before checking if the infrastructure can support it and as a result 31% struggle to cope with high numbers of users logging on or with providing coverage across their entire site.
Bruce Miller, vice president, product marketing at Xirrus, said that it wasn't just the introduction of tablets that had caused infrastructure headaches but there were other pieces of equipment that tapped into the network.
"Smart boards and projectors and the whole package links to the wireless and you have to have a good infrastructure otherwise you struggle to use them all concurrently," he said.
He added that nearly all the schools that were surveyed by its partner Academia to gather the findings were using wireless (94%) and the vast majority started to make investments in the technology fairly recently with 72% rolling it out last year.
But 40% admitted that the current wi-fi offering was failing to match the investment in technology in the classroom and there was an opportunity for partners to give greater guidance to educational customers about the need for robust wireless.
Mohammed Telbany, IT manager at Sudbury Primary School, said that it had it taken the view that providing decent technology was all part of a mission to prepare children for life and it had taken a conscious effort to ensure that it had the right infrastructure to support increasing mobility.
Having provided all of its year five and six pupils with their own device the school had also set up a public network that parents could use to get wi-fi access when they were on school premises.
Telbany added that not that many schools had an IT manager and he had been trying to share best practice locally with other schools otherwise the experiences it's pupil;s had at primary level would not be replicated when they moved up to secondary school.
"We have been able to share our experiences with three primary schools and the local secondary school has also come in to look at what we have been doing," he said.
Read more on Network Infrastructure Solutions and Services