MicroScope's top stories, November 2013
Fujitsu bosses on the offensive, Microsoft parts ways with Avnet TS, and Acer CEO not functioning as intended. Catch up with the biggest IT channel news stories from November 2013
At Fujitsu Forum in Munich, Fujitsu UK channel top brass have been reflecting on a year of solid growth in its reseller and distribution organisation, and outlining their plans for the future.
Fujitsu now claims its UK and Ireland indirect business is twice as big as its direct business, and it is booking growth in the UK that, while it remains in single digits, firmly shows it is ahead of the curve when compared to its rivals.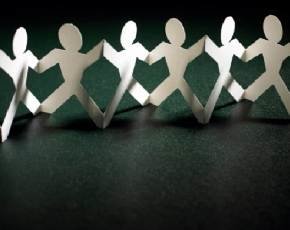 Indeed, Fujitsu Technology Products Group UK and Ireland executive director Michael Keegan and had harsh words for Fujitsu's rivals in the hardware space, saying HP was so large its business could only really shrink, and suggesting that following its recent leveraged buy-out, Dell had taken on so much debt that its attention would be focused on meeting its investors' expectations instead of on product and channel growth and development.
"If you're a Dell partner you want to think carefully about how long they [Dell] can sustain that," Keegan warned. "We're sticking to our knitting; we're a technology lead company, and we're also now a more joined up, globally consistent company that understands its partners."
The firm is paying particular attention to its server and storage business, and at its annual customer and partner convention launched a number of new ETERNUS storage products that positions its storage offering firmly in the midmarket and give it unified NAS and SAN connectivity capabilities for the first time, which Fujitsu said means its channel can now provide "unmatched support for data consolidation projects".
Microsoft has revealed details of a major revamp of its UK distribution strategy, with Avnet and VIP Computers heading for the exit.
Spearheaded by outgoing CEO Steve Ballmer, Microsoft is currently undergoing a major transformation process towards becoming what it describes as a "devices and services" company.
To this end it has undertaken a worldwide project to assess the distributors best placed in each region to support this change and "deliver a superior customer experience for resellers."
In a brief statement, Microsoft said that its UK distribution partners; Avnet, Entatech, Ingram Micro, Exertis Micro-P, Tech Data and Westcoast had been invited to take part in a request for proposals (RFP) process back in September.
Acer corporate president Jim Wong, who was due to take up the post of CEO in January 2014, has handed in his resignation before even making it through the door.
Wong was selected to replace the PC builder's previous boss, JT Wang, who threw in the towel earlier this month after the firm's mounting troubles were laid bare in a worse-than-expected quarterly results announcement.
Like its peers, the Taiwanese outfit has been struggling in the face of the growing popularity of mobile devices, and the rot afflicting the PC market also resulted in a major write-down on the value of recent Acer acquisitions Gateway and Packard Bell.
Ingram Micro has taken the wraps off a managed print service offering that it believes plugs a gap in the market where resellers are currently losing out on revenue.
The distributor's PrintSense is a subscription-based service that allows customers to pay on a cost per page basis with consumables and break-fix included.
Colt and Arrow ECS have announced the availability of Colt's cloud services portfolio through Arrow's ArrowSphere channel cloud platform.
Colt's portfolio includes a number of key components that underpin cloud projects, including compute, backup and recovery through vCloud, replication for customers with onsite VMware deployments, and and EMC Atmos cloud-based object storage services, extending on-premise capacity around a number of other vendors, such as CTERA, EMC and Symantec.
Acer is on the hunt for a new CEO after J.T Wang tendered his resignation after deciding that he had not been able to improve the firm's financial performance over the last couple of years.
Wang's decision came as the vendor revealed that it will be swinging the axe on 7% of its workforce as it starts a restructuring plan following disappointing third quarter numbers.
Next generation firewall and intrusion prevention specialist Stonesoft has been revealing details of its plans for the future of its channel organisation, four months after its acquisition by security giant McAfee was finalised.
Speaking to MicroScope, Stonesoft regional director of the UK and Ireland, Ash Patel, said that the firm continued to work on a number of initiatives independent of its new owners, and stressed that although integration between the two partner programmes is both anticipated and desired, they would continue to run separate channels until well into 2014.
The Internet of Things could generate serious amounts of revenue for IT specialists in the future if they can position themselves to take advantage of the emergence of new markets and solutions.
Gartner is expecting the market to outpace the traditional technology spending in the next few years, creating $1.9 trillion of economic value add by 2020, as more processes become digital and the physical and virtual worlds merge.
Unified communications software specialist Mitel and enterprise comms vendor Aastra have jumped into bed in a merger that is set to create a $1.1bn (£688m) revenue company.
The deal, announced Monday, will see Mitel acquire all outstanding Aastra common shares for $6.52 plus 3.6 Mitel shares each, for a total price of approximately $374m (£234m).
Veeam has set out its ambitions to grow both reseller numbers and its own headcount next year as it looks to look for further growth in the UK market.
The virtualisation specialist already has a channel across the UK that totals around 1,350 but it planning to expand that to 1,600 by the end of next year as it looks to reach more partners with VMware and Microsoft expertise.
Amazon Web Services (AWS) has stepped up the support it provides for partners selling its hosted offering devising a set of competencies and rewards for those that work closely with the firm.
Logicalis has named former Logica UK CEO and long-serving BT and IBM employee Gary Bullard to the post of CEO, replacing Ian Cook who is stepping up to become non-executive chairman at the firm in the New Year.
Symantec is moving channel partners away from a product centric approach to selling to one based around solutions that meet customer needs as it gears up resellers for a change in its approach to marketing and sales.
Comms-care has credited resellers with driving its bottom line as more partners turn to the channel player to help them deliver IT support services.
Cloud Services Provider Outsourcery has announced that it has teamed up with Dell to work on its IL3 offering for the UK's central government infrastructure.
---
Image credits: Creatas; Digital Vision