Exclusive Networks cuts ribbon on Big Technology
Exclusive Networks Group has launched a new distributor in the UK Big Technology aimed at the datacentre market
Big Technology has opened its doors as a UK distributor specialising in technology that the channel can sell around the datacentre, virtualisation and big data.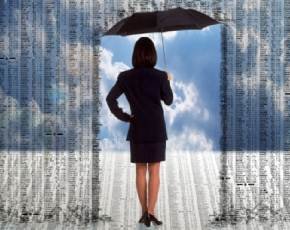 Operating as part of the Exclusive Networks Group the distie is being headed up by former Exclusive sales director Jason Dance and starts life with seven vendors - Extreme Networks, Silver Peak, Tegile Systems, Avere Systems, Coraid, Nimbus Data and Nutanix.
"Datacentres are struggling with big technology demands and need to cope with the pace of data growth as well as escalating expectations for reliability, lowest cost, highest performance and optimum user/customer experience," said Dance, managing director at Big Technology.
"That's the opportunity for the channel; to answer that need with intelligent, big-scale solutions capable of bringing order to the chaos and realising the promise of the user driven, software defined datacentre," he added.
Vendors that have come across from Exclusive Networks have given the move the thumbs up with Mike Hemes, vice president of EMEA sales at Silver Peak, commenting that the distributor understood the changes taking place in the industry and would provide partners with significant opportunities.
"We think the introduction of Big Technology is good timing, and that the UK is the right place to introduce this concept with a view to extending elsewhere across the Group," said Olivier Breittmayer, CEO at Exclusive Networks Group. "The volume, velocity and value of data is rising exponentially, generating a complex problem that only greater intelligence – not just greater horsepower – can resolve."