Oracle sounds cautious note over Q2 prospects
Oracle has seen its share price slide after it delivered sober forecasts for what lies ahead in its fiscal Q2
Oracle struck a cautious note over what lies ahead with the vendor warning that customers continue to remain conservative over IT spending and its own software licence growth could suffer as a result.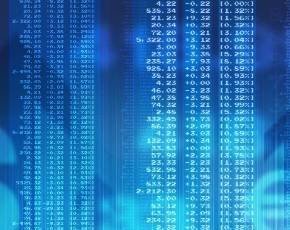 The comments the vendor made about its next quarter prospects took the shine off its Q1 numbers and saw its share price slide by 6% as investors reacted to the idea that hardware and software could come in with negative growth in Q2.
Larry Ellison, CEO of Oracle, was focusing on the America's Cup so the explanations about the numbers and forecasts were left to other senior managers with Safra Catz, the vendor's CFO, voicing the caution over the next fiscal quarter.
"I want to remind you that last Q2, new licence in cloud revenue increased 18% in constant currency. So this will be a very, very tough comparison. And though our pipelines and potential transactions for the quarter look really very exciting, our sales leaders remain very careful about what they are forecasting to us," she said.
"New software licence and cloud subscription revenue growth is expected to range from -4 to +6 in constant currency and -6 to +4 in reported dollars. Hardware product revenue is expected to range from -9% to +1% in constant dollars and negative 11% to negative 1% in reported dollars," she added.
For Q1 Software licence and cloud subscription revenues improved year-on-year by 4% to $1.66bn in the first fiscal quarter but hardware product sales dropped by 13% to $669m with poor Sparc and Unix server sales dragging down those numbers.
Software license updates and product support revenues improved year-on-year by 7% to $4.43bn and in terms of geographical performance EMEA grew by 2% but saw a licence sales drop of 4%.
Read more on Enterprise Resource Management (ERP) Services