Advanced rides to rescue of 2e2 customer Moray Council
Eleventh hour project rescue bid saw Advanced Business Solutions take charge of Scottish council's finance management system migration project after 2e2 went under earlier this year
Business applications and services specialist Advanced Business Solutions – part of the Advanced Computer Software Group – has revealed details of a last minute project rescue bid it performed for Moray Council in Scotland, following the administration of 2e2 in January 2013.
Moray Council had been in the process of bringing its finance management system – Advanced's e5 management package – back in-house in order to slim down its running costs in the wake of the public sector cuts.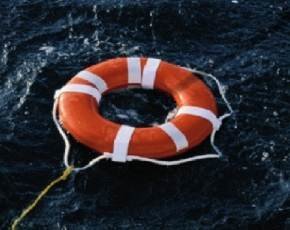 A Freedom of Information request lodged with Moray Council in 2012 reveals the contract was signed in 2008 and would have expired in July 2013. It was worth approximately £300,000 to 2e2 per annum.
However according to Moray Council documents the decision to go in-house – taken in late 2012 – was expected to save it £1.85m, had it decided to renew the managed services contract for five more years.
But the subsequent demise of 2e2 sparked panic in the corridors of power, and risked derailing the migration project altogether.
Having been an Advanced customer for 20 years, the council – which uses the e5 package to manage its general ledger, accounts payable, accounts receivable, sales invoicing and procurement support, turned to the software house for help, explained Moray Council payments manager Diane Beattie.
"Advanced consultants reacted very quickly. They retrieved all our data and built a live system within a week, which we went live with two weeks later. The support was fantastic," said Beattie.
"e5 enables us to function as efficiently as possible. It's fully integrated, links to accounts charts and allows online authorisation. The system also processes our year-end reports and budget management information on a monthly basis for more than 200 budget managers."
Beattie continued: "We have always seen strong benefits from the e5 system, since we implemented it in 1994 and today we are making the most of the functionality. We have reported annual savings of £1.9 million from procurement alone."
The council also claims that as well as the cost-saving aspect, it has also saved itself substantial numbers of man-hours, with time taken to process an order to payment transaction down from 45 to 12 minutes since implementing its centralised procurement plan.
Meanwhile, in an ironic twist the 2012 report also acknowledged the possibility that any problems, or a potential administration, at 2e2 would cause it "a major risk".
Read more on Enterprise Resource Management (ERP) Services