Microsoft sets date for Surface 2 launch
Microsoft has sent out the invitations ahead of a launch later this month of the second generation of its Surface tablet
Microsoft is looking to reverse the sluggish sales it has seen with the first generation of Surface tablets with the launch of the second incarnation of its tablet later this month.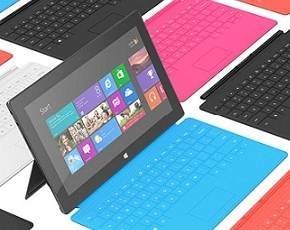 The vendor reportedly only managed to sell $853m worth of Surface tablets in the fiscal year that ended in June and had to take a $900m inventory charge because sales had not hit targets.
But with Windows 8.1 in the wings to stir up interest in the operating system the arrival of Surface 2, expected to be unveiled on the 23 September, Microsoft is aiming to make its tablet a stocking filler for many this winter.
Expected improvements not only include the use of Windows 8.1 but also larger memory options, improved battery life and a better display with many market watchers expecting the product to start shipping in mid-October to coincide with the arrival of the OS update.
The Surface has had a checkered history with the channel with Microsoft initially appearing to view it as a product it could sell without the help of resellers. But in the past few months it has opened up to distribution and pushed the hardware through a traditional two-tier approach.
Only last month Microsoft has revealed the first tranche of resellers selected to handle business channel sales of the Surface family of PCs in the UK with CCS Media, Computacenter, Insight, Kelway, Misco, Phoenix Software, SCC, Softcat and SoftwareONE.
Microsoft officially launched its Surface channel strategy back in June at its Worldwide Partner Conference in Houston, Texas, and named 10 US resellers to the programme.