Academia supports growth plans with NatWest funding
Expansive VAR Academia concludes new funding round through NatWest to support its growth plans
Growing technology solutions provider Academia has secured a six figure funding round through NatWest, to support its bid to become a £100m turnover business by 2016.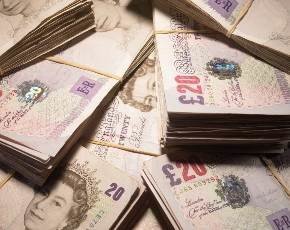 Traditionally an Apple-centric, education-focused provider, Academia expanded its horizons earlier in August 2013, when it launched a business practice in a bid to diversify its base of operations, and hopes to grow its revenues at a rate of knots as a result.
The Enfield-based firm believes it can lever its established reputation in education to position itself as a viable alternative reseller for enterprises, and has hired former Computacenter, Insight and Misco man Richard Faucher to head up the unit in the role of business sales manager.
Founder Mike Bacon said the funding would enable Academia to maximise its opportunities and sustain its rapid growth by expanding its services capacity.
In a nod to the IT skills shortage and soaring graduate unemployment rates across the UK, Academia also plans to use the cash to expand its 75 staff with 15 new graduates over the coming months. It will also be seeking additional funding in the future to buy its premises.
Said Bacon: "We've been with NatWest since the start and as the company has grown the bank has given us consistent support. Recently we needed cash flow so that we could keep momentum with the expansion and offer our customers the best deal. We've got high ambitions for the future."
NatWest's Robert Laurens, who oversaw the process, said: "Seeing Mike's company grow so quickly is fantastic. They found a niche market, became industry leaders and expanded from there. This next phase will put them in good stead to strengthen their position in the market even more."